Page 1 Transcriptions
My dear boy.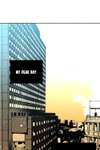 Page 2 Transcriptions
If you want to fix your precious item, you have to go 'there'. In a narrow alleyway, far from the center, Passing through an alley with a weird black and red poster,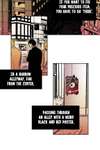 Page 3 Transcriptions
and taking 152 steps while looking at the sky, turning left and taking 193 steps while looking at the ground, and then taking 80 more steps following the wind's direction while looking at the branches of the trees,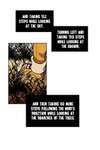 Page 4 Transcriptions
The city's lights will go away, and you will see an unknown forest. There you will find a place called 'ilcheong's atelier' which can fix anything.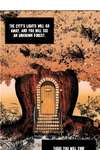 Page 5 Transcriptions
There you will find a place called 'ilcheong's atelier' which can fix anything.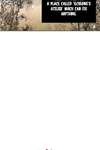 Page 6 Transcriptions
Art · Story Jium KNOCK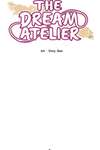 Page 7 Transcriptions
KNOCK KNOCK Please, come in~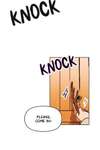 Page 8 Transcriptions
SQUEAK e-excuse me~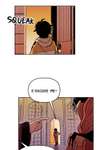 Page 9 Transcriptions
I've already fixed your item, but are you aware that you'll have to scrap it if you break it again? Good. You already paid me last time, so you can just leave. Then, next client, please.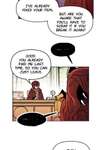 Page 10 Transcriptions
Then, next client, please. SURPRISED ...huh?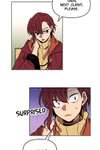 Page 11 Transcriptions
...huh? A human?! h-hello... I heard this is the best place for fixing things. WINCE... A-am I c-correct...?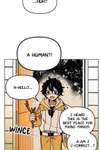 Page 12 Transcriptions
huh...? t-that's true, but human things... How did the human find the way here? PASS Is he an offspring of a dream and human, which I've heard about only from the books?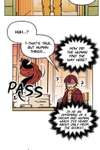 Page 13 Transcriptions
Hey, again? how could you go out through the window in the blink of an eye! I told you not to go through it. Tsk! ...??? THUD! SCRATCH Who is he talking to... Well, let's just ignore it. Phew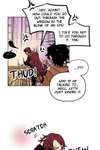 Page 14 Transcriptions
Phew ...first, let me see the item. RUSH! ah, here you are! I need to inspect it for a while.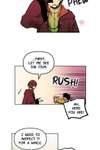 Page 15 Transcriptions
s-sure! ...by the way, GULP I couldn't see the windows from the outside,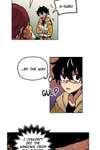 Page 16 Transcriptions
I couldn't see the windows from the outside, how can there be so many of them inside? Hey. STARTLED! y-yes!!! I'm sorry, what?? ? Did he notice me scanning the place?!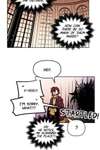 Page 17 Transcriptions
I have something to ask you, is this yours? Or you are here instead of your parents? Parents...? no... It's mine. To be exact, I got it from my 'friend'.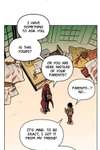 Page 18 Transcriptions
But, since a couple of weeks ago, the pen's ink seems to have dried up. It didn't run out of ink... WOBBLE I tried to fix it but I don't know where this pen was made, WOBBLE And everyone I brought it to said they didn't know why it's broken, so they said it's unfixable.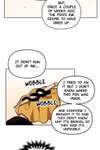 Page 19 Transcriptions
Obviously. SWEATY SWEATY It's because it belongs to a dream! apparently, he is not an offspring of a human and a dream. then how come...!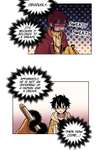 Page 20 Transcriptions
SIGH There's no other choice. Should I ask the pen itself?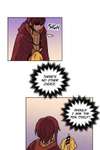 Page 21 Transcriptions
If money's the matter, I've got loads! I-I can afford the repair f...! SHOCKED... Fee......... $40,000. Don't bluff if you don't have money to pay.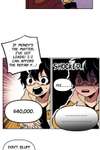 Page 22 Transcriptions
Don't bluff if you don't have money to pay. Please, just leave. I will pay you back in portions! TURN HURRY! How can I trust you? Stop pestering me. Just leave. Ugh...!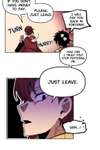 Page 23 Transcriptions
The item definitely belongs to a dream, so I'll take it, APPEAR And there's nothing more you can tell me. SNIFFLE ...? Vesta.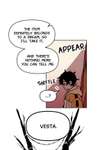 Page 24 Transcriptions
Take him home.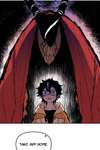 Page 25 Transcriptions
Alright. Ugh...! SPOOKY Uh?!! ??!!?!! Then, goodbye.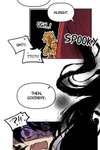 Page 26 Transcriptions
w-wait...! Please don't come back to this dangerous place.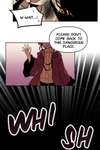 Page 27 Transcriptions
FLINCH a... ......?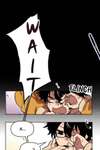 Page 28 Transcriptions
......? S W I S H CROWDED CROWDED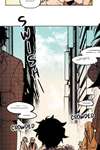 Page 29 Transcriptions
?! ?!!!?!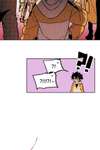 Page 30 Transcriptions
Thank you, Vesta.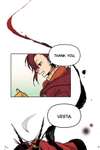 Page 31 Transcriptions
SWI RL Hmm... You asked me to collect ingredients from faraway places LAND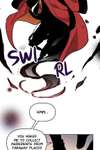 Page 32 Transcriptions
LAND And right after returning, you asked me to take the human to his house. You are overworking me, cheong. Oho. Sorry, I will give you an extra strand of hair for that. Then, it's all fine. Are these ingredients enough? More than enough! Thanks.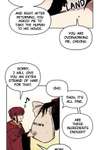 Page 33 Transcriptions
More than enough! Thanks. Here, for your hard work. ...hmm? TILT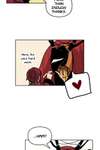 Page 34 Transcriptions
TILT Ah, this. the thing the boy from earlier requested me to fix. It's definitely a dream's item... Oho, this is not only an item, but a dream attached to it as well.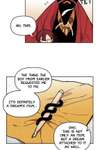 Page 35 Transcriptions
It seems like it's been attached for more than 10 years, but he said he got it from a friend... Is this child related to a dream...? MUMBLE I hate taking complicated cases. MUMBLE Try not showing your emotion while working, cheong.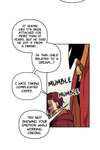 Page 36 Transcriptions
...right, right~ As long as I accepted this item, I should be serious about it. first of all, shall I talk to the dream? 3 teaspoons of powder of Taum's horn.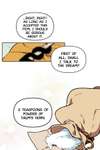 Page 37 Transcriptions
One root of tatra. three dewdrops from the time the teritas open up.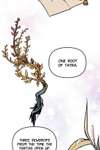 Page 38 Transcriptions
If you drop a single drop from The liquid combination of all ingredients...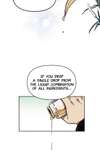 Page 39 Transcriptions
OP DR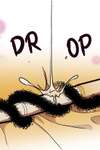 Page 40 Transcriptions
SWI RL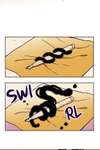 Page 41 Transcriptions
Oh. WIGGLE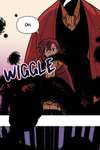 Page 42 Transcriptions
ATT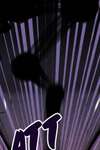 Page 43 Transcriptions
ATT ACK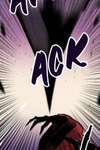 Page 44 Transcriptions
Page 45 Transcriptions
STAB... STAB I was wondering who woke me up so rudely,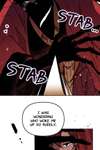 Page 46 Transcriptions
well, well, who is this? If that's not Ilcheong, The dream healer who got expelled from dream world? STAB
Page 47 Transcriptions
STAB Right, that's me. MOVE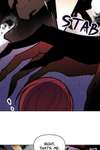 Page 48 Transcriptions
MOVE STING STING Do you know me? STAB
Page 49 Transcriptions
STAB Of course, all dreams in this forest know you. That's because you're the only talented dream healer in this area. STAB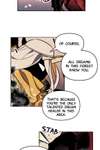 Page 50 Transcriptions
Thanks for the kind words, but can you explain what is going on right now? Sorry, I subconsciously attacked you, I was wondering who dared waking me up. STOP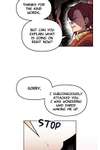 Page 51 Transcriptions
Are you working with him? Yes. well, it's a temporary contract. But he is my trusted partner.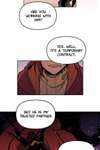 Page 52 Transcriptions
His name is vesta. As you know, I am dream healer Ilcheong. I woke you up because I wanted to fix the item.
Page 53 Transcriptions
SMILE Can I talk to you for a moment?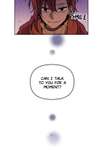 Page 54 Transcriptions