Page 1 Transcriptions
Have you heard of 'dream world'? The world people live in is called 'present',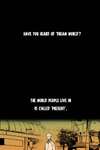 Page 2 Transcriptions
and the invisible to people place called 'dream world' is where the beings called 'dreams' live.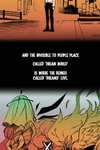 Page 3 Transcriptions
there, each and every dream has a special 'item' with unique shape and characteristics they carry all the time.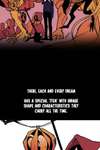 Page 4 Transcriptions
The dreams value that item as their own lives. So, naturally, it is the most precious thing for them. But what if this item gets broken or shattered?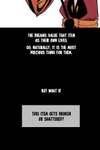 Page 5 Transcriptions
The same way you get medicine from the pharmacist, you visit the dream healer to fix your item. SWISH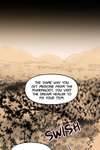 Page 6 Transcriptions
This is the place where the Laihas spend the longest every year, where the white chellyful flowers bloom first, where you arrive when tracing tarugley's footprints.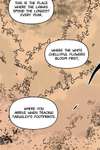 Page 7 Transcriptions
If you are from the dream world, you will be able to find this place easily. SWISH You are always welcome when your item needs a repair.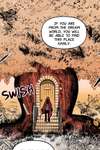 Page 8 Transcriptions
I am going to fix your item with utmost dedication. You are always welcome when your item needs a repair. I am Ilcheong, the healer from dream world.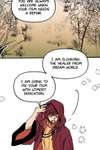 Page 9 Transcriptions
STEP SMILE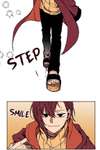 Page 10 Transcriptions
Welcome to Ilcheong's Atelier.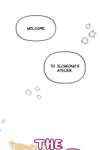 Page 11 Transcriptions
Art · Story Ji Um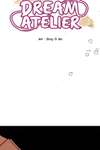 Page 12 Transcriptions
I said that, but... MESSY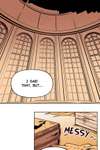 Page 13 Transcriptions
when I've got a lot on my plate, I don't feel like doing anything. TIRED APPEAR Cheong. Wow~ Why does the ceiling look so pretty.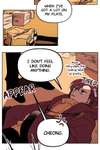 Page 14 Transcriptions
Get up, you're in my way. Shouldn't we finish at least one case for today. Umm~ Vesta... LAZY... Just give me twenty minutes...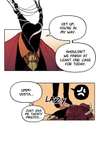 Page 15 Transcriptions
KNOCK... TURN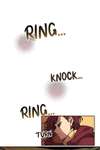 Page 16 Transcriptions
KNOCK... KNOCK MESSY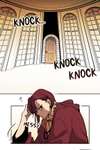 Page 17 Transcriptions
Courier Ochil It can't be delivery. ...is it a delivery? Because we always get our deliveries through Ochil. It's probably a client. SCRATCH STEP STEP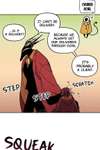 Page 18 Transcriptions
Welcome. Are you here to fix your...?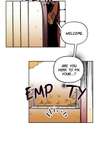 Page 19 Transcriptions
? Vesta~ Our client is already inside~ Hmm? Behind you~ TURN ?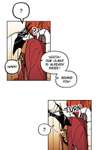 Page 20 Transcriptions
Behind? Oops! Aha.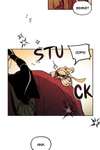 Page 21 Transcriptions
I-I A-am S-s-sorry!!!! PANIC I-I-I'm h-here t-to a-ask you t-to f-f-fix my item!! 'Tarnia' They are timid, fast, and love sticking on others' backs. You have to ask him, not me. I am Ilcheong. ?! Can you please come down from his back, so we can talk about it? Aren't you Mr. Ilcheong?!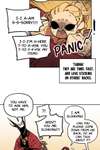 Page 22 Transcriptions
You can always stick to his back later. I-I'm s-sorry... That I visited without notifying you. I am 12th generation tarnia.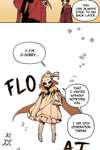 Page 23 Transcriptions
Is it already 12 generations...? You are here to fix your item, right? I'm sorry to say it, but can you show it to me right away? y-yes!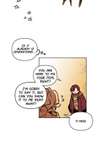 Page 24 Transcriptions
The item I'd like to fix is this.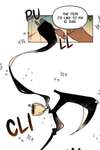 Page 25 Transcriptions
It's huge... As I expected, it's big. Hmm... This item is still in a good condition. It doesn't seem broken... TAP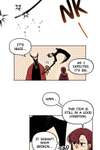 Page 26 Transcriptions
TAP TAP P-please be careful not to get hurt! The ring of the bell is also beauti... ...? There is no sound.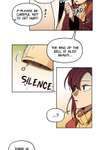 Page 27 Transcriptions
There is no sound. As long as I remember, this bell has a clean and refreshing ring. SNIFFLE That's right... SNIFFLE When I went for work in another region, I bumped in another dream's item accidentally. Oops ahh, careful...! BEEP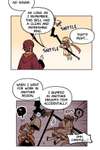 Page 28 Transcriptions
BEEP SMOKE Usually, items are very sensitive. they can easily absorb other items' energy even through a small scratch and get broken. I think at that moment, the other dream's energy seeped into my item. SNIFFLE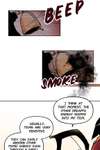 Page 29 Transcriptions
they can easily absorb other items' energy even through a small scratch and get broken. SNIFFLE Luckily, it seems like the problem isn't big. That's right... If I was more watchful... I feel ashamed I wasn't more careful for my item. Considering I'm a high-ranking dream... It's fine. RUMMAGE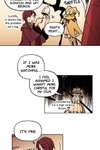 Page 30 Transcriptions
RUMMAGE You are here because you care about your item and want to get it fixed, aren't you? RUSTLE Reflecting on your mistakes is good and all, but don't blame yourself too much. CLENCH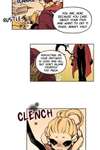 Page 31 Transcriptions
...okay. By the way cheong, what are you searching for? Are you looking for an ingredient? RUMMAGE RUMMAGE Umm~... Healing this item is going to be easy, so I'd like to do it immediately... But I can't see pagra's flower I need for fixing it.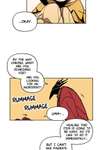 Page 32 Transcriptions
But I can't see pagra's flower I need for fixing it. Where did I leave it? MESSY~ Didn't I put it in this book? I'm really embarrassed to have our client see you doing this. You are the one who should reflect on your behavior. I swear, I really put it somewhere here.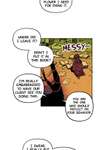 Page 33 Transcriptions
I swear, I really put it somewhere here. This is not a mess, it's organized the way I like it. FLIP No need for excuses. I'm serious... Ah. Found it.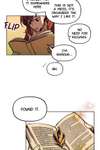 Page 34 Transcriptions
pagra's flower. is that it? Why did you put it in the middle of the book? It loves the smell of books. once you take it out, it becomes fresh just like now. This flower is very difficult to store. The best way to keep it fresh for the longest is by putting it in a book. Even if it gets flattened by the book,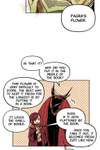 Page 35 Transcriptions
Oho. Well, now it's your turn, Vesta. HAND Hmm.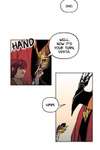 Page 36 Transcriptions
OP EN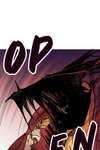 Page 37 Transcriptions
BITE EN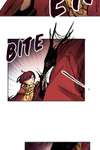 Page 38 Transcriptions
DRIP...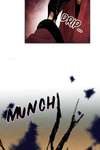 Page 39 Transcriptions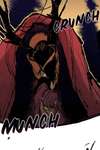 Page 40 Transcriptions
Ah~ We should've done this outside. Your horns... No, your branches will poke holes in the ceiling. Vesta, don't turn your head. Otherwise, our house will become a mess.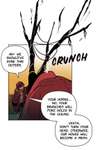 Page 41 Transcriptions
TADA Tarnia, could you please pick the fruit over there Because I can't reach it with my hands. s-sure! But is this...? The bigger one would be better.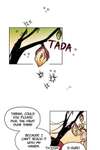 Page 42 Transcriptions
s-sure! But is this...? The bigger one would be better. We extracted pagra's essense. In order to heal your item, we need to use pagra's grass that has been fermented for 2 weeks. Here you go. Thank you. But Vesta has the ability to condense time in his body and extract the core essence of things.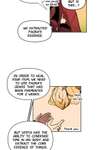 Page 43 Transcriptions
Thanks to his ability, we can heal items quickly.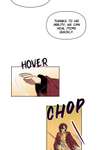 Page 44 Transcriptions
SLU DGE SMILE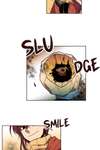 Page 45 Transcriptions
It's in good condition. All done!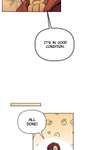 Page 46 Transcriptions
the bell will be healed once the color of pagra's essence turns into the item's original color. It will take around 2-3 days, so refrain from using your item until then. WOW I-I see! I'll keep this in mind and be careful!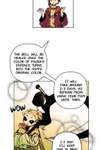 Page 47 Transcriptions
I-I see! I'll keep this in mind and be careful! Thank you for healing my item so quickly. ST OW Then, the repair fee is... Huh? Ah, you can just leave without paying anything. What?!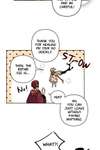 Page 48 Transcriptions
No, I can't do that...! S H O C K I've already received enough compensation from the 10th generation Tarnia. So, don't worry about it. Instead, Please, become a great tarnia and make a beautiful sound with your item.
Page 49 Transcriptions
The sound of Tarnia which is clear and refreshing, and make a beautiful sound with your item. I really want to hear it again.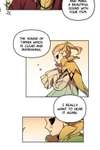 Page 50 Transcriptions
...alright. I definitely will. POP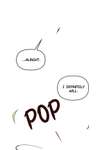 Page 51 Transcriptions
After all, Tarnia is as fast as wind. woosh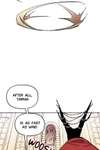 Page 52 Transcriptions
woosh She even left the door open. ...... I wish this time I could hear Tarnia's sound.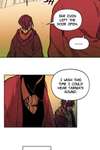 Page 53 Transcriptions
Tarnia. Let's wrap it up for today. STEP Shall we close the door and go eat? STEP I'm hungry all of a sudden. Tarnia are as fast as wind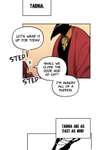 Page 54 Transcriptions
They say less than 5 percent of dreams can see their movement. Very few are able to catch Tarnia when they are moving at maximum speed.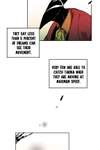 Page 55 Transcriptions
I also want to hear Tarnia's sound. Tarnia's lifespan is 450 years. But for some reason, The last 3 generations couldn't even live for 10 years.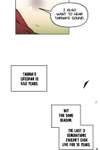 Page 56 Transcriptions
Instead, they have been dying and succeeding one another repeatedly.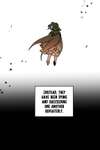 Page 57 Transcriptions
Five months ago, In dream world.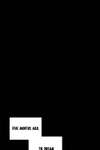 Page 58 Transcriptions
In dream world.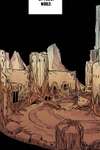 Page 59 Transcriptions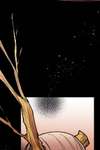 Page 60 Transcriptions
Ilcheong, the healer from dream world. From now on, I will expel you from dream world.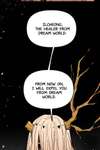 Page 61 Transcriptions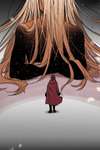 Page 62 Transcriptions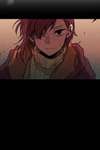 Page 63 Transcriptions