Page 1 Transcriptions
MIZUTANI 15 ... ? ! RISE CHAN ... RISE HAVE FEELINGS FOR MIZUTANI ... ? CHAN , COULD IT BE THAT YOU STILL Final Chapter In the Garden of Cherry Blossoms , Under the Bloom I WE'RE NOT TO GETHER ANY MORE . I WON'T HE DOESN'T HAVE ANY THING TO DO WITH ME ... GO SEE HIM OFF ... !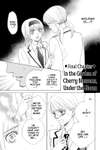 Page 2 Transcriptions
BLUSH THAT WAS ... ! I HAD A FEELING WHEN YOU WERE CLEAN ING THAT GRAFFITI TOO , BUT THEN , ARE YOU REALLY OKAY ... I WAS JUST TRYING TO HELP HIM OUT . THERE'S NO REASON TO READ INTO IT ! I CAN'T BELIEVE YOU DON'T STILL FEEL SOMETHING FOR HIM . WITH NEVER SEEING HIM AGAIN ? WILL YOU REALLY HAVE NO REGRETS IF YOU DON'T GO AFTER HIM ... ? WILL THAT BE NEVER THE LAST TIME SEE HIM AGAIN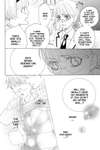 Page 3 Transcriptions
THAT CAN'T BE THE LAST TIME ! NO NO LET'S GO , RISE CHAN ? IF YOU HAVE TO THINK ABOUT IT , THEN YOU HAVE TO GO !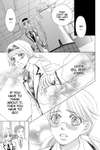 Page 4 Transcriptions
SCREECH # YASUDA KUN , IS THE TAXI STILL NOT HERE YET ?! JUST A BIT LONGER than CLICK OKITSU KUN ! MUNE CHIKA KUN ... ? ! GET IN ! WE HAVE TO HURRY ! RISEⓇ !