Page 3 Transcriptions
how is the antidote? ....sorry, mr. xiao, we have made some progress, but the efficacy of it is still in the testing stage, the side effects are unknown, and it may take some time...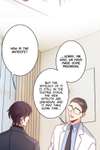 Page 4 Transcriptions
you have only one week left, I want to see the antidote in one week. yes, yes, yes, we understand!