Page 1 Transcriptions
NINGHUAN , AS MY PLAYMATE WAS RAISED BY THE GU FAMILY . WHEN SHE WAS A CHILD , NINGHUAN WAS VERY GOOD , BUT I DIDN'T EXPECT HIM TO BECOME SO VAIN AFTER SHE GOT OLDER .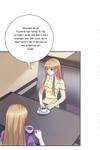 Page 2 Transcriptions
I STILL TREAT HER AS MY SISTER ..... ESPECIALLY , SHE EVEN ASKED ME TO GO TO THE GU HOUSEHOLD AND ASK ABOUT BOTH OF YOU GUYS ' IDENTITIES ! IT IS RIDICULOUS ! SHISHI , YOU ARE TOO KIND . SHE JUST ACCUSED YOU !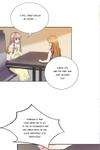 Page 3 Transcriptions
I HEARD THAT IN A FEW DAYS , IT'S YOUR GRANDFATHER'S BIRTHDAY . WHY DON'T YOU TAKE THIS OPPORTUNITY ? LET'S GO TO YOUR HOUSE AND ASK . LET GU NINGHUAN LOSE HER FACE !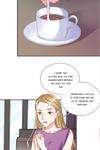 Page 4 Transcriptions
NO