Page 1 Transcriptions
IN THE PAST LIFE , I ALREADY GOT A DIVORCE WITH FU XISHEN SO I'M NOT SURE WHAT THE INVITATION IS .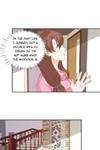 Page 2 Transcriptions
LIH GU NINGHUAN STILL HASN'T COME OUT BY NOW . IS SHE DELIBERATELY PULLING A LONG FACE FOR US TO SEE ? TY CUI YIFEI GU XI'S MOM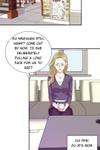 Page 3 Transcriptions
AUNTIE , PLEASE DON'T BLAME NINGHUAN . SHE LOST HER PARENTS AT A YOUNG AGE AND DON'T KNOW WHAT'S BAD - MANNERED . IT MIGHT BE BETTER OFF FOR HER PARENTS TO PASS AWAY EARLY . AT LEAST THEY DIDN'T GET TO SEE THEIR DAUGHTER GET CLOSE WITH A SERVANT .