Page 1 Transcriptions
PREVIOUSLY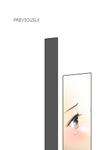 Page 2 Transcriptions
PULE ARE YOU OK ?! ARE YOU FEELING ALL RIGHT ?!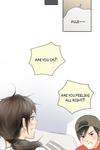 Page 3 Transcriptions
I'M OK . I JUST FELT A LITTLE DIZZY WHEN I SUDDENLY STOOD UP ... THAT DOESN'T SOUND OK ! YOU ARE NOT ALLOWED TO WORK OVERTIME TOMORROW ! GO TO THE HOSPITAL AND SEE A DOCTOR !!!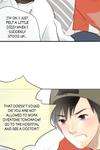 Page 4 Transcriptions
P DON'T BE ANGRY ... ALL RIGHT . I WILL ...