Page 1 Transcriptions
HAVEN'T SEEN YOU FOR A WHILE , DONG XING ! NO , WE ONLY SAW EACH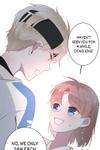 Page 2 Transcriptions
ARE YOUR THOUGHTS SO SCATTERED THAT YOU'VE LOST THE WILL TO THINK STRAIGHT ? NO , WE ONLY SAW EACH OTHER YESTERDAY .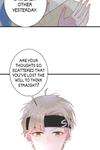 Page 3 Transcriptions
YOU WILL : A REPLY SHYLY , AND SAY YES , MY THOUGHTS ARE SLOWLY DRIFTING YOUR WAY BSAY IT WITH SERIOUSNESS , THE FORCE YOU USED TO PINCH MY FACE YESTERDAY WAS USED WITH JUST ENOUGH FORCE , AND I HAVE COME TO LEARNF ROM YOU . C FIERCELY SAY , IWANTA DUEL WITH YOU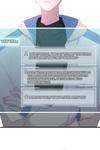 Page 4 Transcriptions
DUEL ? ARE YOU KIDDING ME , I CAN'T DEFEAT HIM ! OF COURSE I'LL ...
Page 5 Transcriptions
YEAH ~