Page 1 Transcriptions
ARE YOU ALRIGHT ? you ARE WEAK , SO YOU DON'T NEED TO PRETEND TO BE A TOUGH GUY . Velele / e / YOU KNOW ME , I'LL RECOVER AFTER A GOOD SLEEP . THEN GET SOME REST HERE , AND I'LL PICK YOU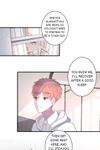 Page 2 Transcriptions
UP A BIT LATER . OKAY . shuaitiansen IN THAT CASE , TAKE OFF YOUR JACKET AND GIVE IT TO ME . TAKE IT OFF ?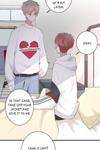 Page 3 Transcriptions
TAKE IT OFF ? WHAT DO YOU WANT TO DO ? STOP THIS MUMBO JUMBO , JUST TAKE THE DAMN JACKET OFF .
Page 4 Transcriptions
shuntiande I'M LEAVING . aitiansen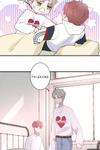 Page 5 Transcriptions
YEA YEA , GET A MOVE ON AND COVER QIUYI UP WITH MY JACKET . SHE'S WEARING A SKIRT TODAY , SO DON'T LET HER CATCH A COLD . I SHOULD BE HAPPY ABOUT THIS , SHE'S THE FIRST PERSON YOU CARE ABOUT BESIDES ME .