Page 1 Transcriptions
Adapted from Tuoba Ruirui's "Black wealth: versus the playboy CEO" Artist: Pingping-kun Producer: Pingping-kun Lead writer: Xiaxi Assistant: Mengmeng Yingtao Yutou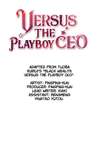 Page 2 Transcriptions
It's Xiaochen's phone that's ringing. I'll bring it to her.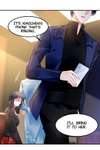 Page 3 Transcriptions
Dad, big brother is too kind to Xiaochen Gu. I don't like it.
Page 4 Transcriptions
Last time at dad's birthday banquet, Xiaochen Gu fell down all by herself. big brother kindly help xiaochen gu up when she fell, but she didn't even thank him at all. Big Brother too. Xiaochen Gu obviously doesn't like him, why is he treating her so kindly.