Page 1 Transcriptions
Chunxiang Place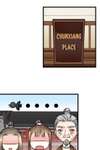 Page 2 Transcriptions
Imperial Tutor He... Is this your manor? I already told you Imperial Tutor He is too old and crazy! But Your Majesty just didn't listen to me!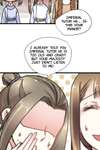 Page 3 Transcriptions
Just great! Sneaking out of the palace, if the Imperial Consort and Empress Dowager know about this, you'll definitely be punished! Didn't you say you wanted to find Zixian? Zixian is here.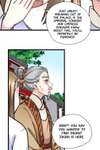 Page 4 Transcriptions
Wait a second! You can't go in there!!!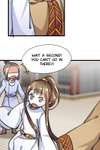 Page 5 Transcriptions
Let's go! Let's go in and find him!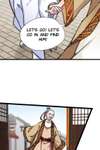 Page 6 Transcriptions
Zixian! Where are you? I brought your wife with me to find you! W-Wife?! Zixian-- Zixian--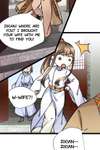 Page 7 Transcriptions
Imperial Tutor He. Oh~ Lady Furong, where's Zixian? I brought his wife over.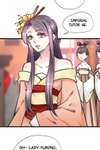 Page 8 Transcriptions
Oh~ Lady Furong, where's Zixian? I brought his wife over.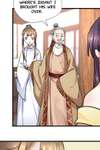 Page 9 Transcriptions
What a beautiful lady. His Highness is in the private room on the second floor. Please come with me, Imperial Tutor He.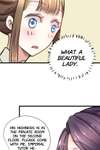 Page 10 Transcriptions
Glare--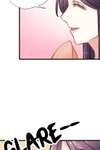 Page 11 Transcriptions
Glare-- Huh? Did she... just glare at me?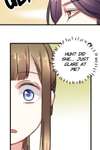 Page 12 Transcriptions
Master, why are you here?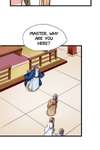 Page 13 Transcriptions
Aiya, Zixian. Your wife said she wanted to see you, so I brought her over! Wife?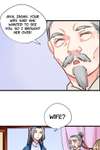 Page 14 Transcriptions
...Why is it you? This is a misunderstanding, Imperial Tutor He. I'm not...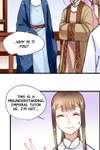 Page 15 Transcriptions
...... Oh, is that so. Aiya, don't stay at the Chunxiang Place the entire day. You should go home more often to accompany your wife, you understand?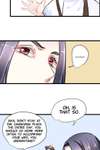 Page 16 Transcriptions
Yes, it is as Master says. I keep thinking he seems more different than usual.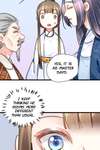 Page 17 Transcriptions
Master, have you taken Qiao'er out for a walk today yet?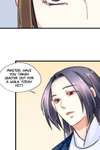 Page 18 Transcriptions
Qiao'er?!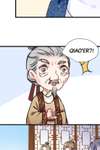 Page 19 Transcriptions
Yes, I forgot all about it! I need to get back quickly, I haven't even taken it for a walk today! ...What nonsense did you end up saying to him?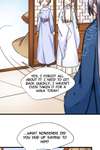 Page 20 Transcriptions
I-I didn't say anything. I only said I wanted to come see you... Oh? Really?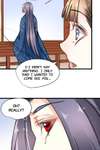 Page 21 Transcriptions
Then how could he have misunderstood to this extent? Nope, he's exactly the same as usual!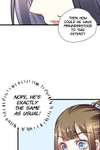 Page 22 Transcriptions
I'd also like to know! Hmm, you "wanted to come see me". What for?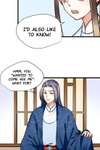 Page 23 Transcriptions
The Empress Dowager ordered you to guide me about political affairs, but I don't even see you around. That's why I had no choice but to come find you!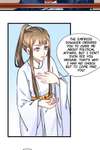 Page 24 Transcriptions
Hehe-- You came all the way here to find me. What did you want me to teach you?! You--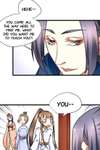 Page 25 Transcriptions
Furong, Our dear Majesty worked hard to come all the way here. We can't let her return empty-handed, can we? Why don't you teach her something? Yes, what would Your Majesty like to learn?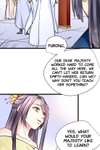 Page 26 Transcriptions
Oh, so you're the "slender waist, curvy hips and gifted-tongued" Furong? Well... I wonder, what can you possibly teach me?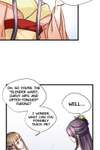 Page 27 Transcriptions
I haven't seen you in a few days, but it seems this mouth of yours has become more vicious.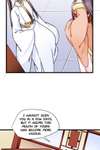 Page 28 Transcriptions
Tsk, take this. Come and see me after you've finished reading it. 《Hundred Family Surnames》?! This... Only three-year-old children read this! *Note: 《Hundred Family Surnames》is a classic Chinese text detailing common Chinese surnames.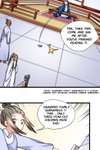 Page 29 Transcriptions
......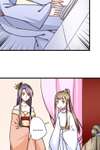 Page 30 Transcriptions
What? You're not willing? I...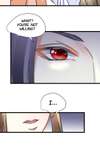 Page 31 Transcriptions
I'm illiterate.