Page 1 Transcriptions
Have we met somewhere before? Y-Your Royal Highness, what a coincidence! Why are you also here?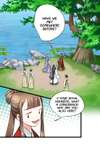 Page 2 Transcriptions
Oh~ So you do know that I am "Your Royal Highness"?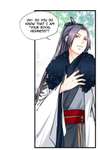 Page 3 Transcriptions
Your Royal Highness and Her M......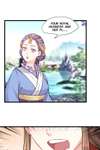 Page 4 Transcriptions
Sigh, you two should go take a shower and change clothes first, or else you'll catch a cold. Oh? Was that little maid one of Consort Ma's?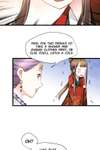 Page 5 Transcriptions
Was that little maid one of Consort Ma's? Maid? I think Your Highness misunderstood, that one is the current... Imperial Consort Ma!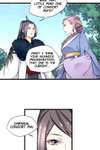 Page 6 Transcriptions
You mustn't make the Empress Dowager wait.
Page 7 Transcriptions
Siyin? Did the Empress Dowager ask you to come? I'm sorry to have kept Her Royal Highness waiting, I will go to her immediately.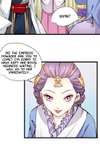 Page 8 Transcriptions
Hurry, the Empress Dowager has been talking about you for quite a while now.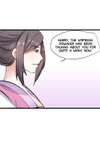 Page 9 Transcriptions
Then, I'll be going ahead. Imperial Consort Ma, please.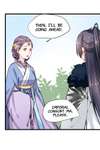 Page 10 Transcriptions
Keeping a tight eye on things, apparently.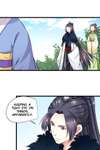 Page 11 Transcriptions
Brother's garden really is beautiful. I suddenly don't want to leave the palace anymore. Your Royal Highness?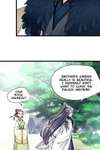 Page 12 Transcriptions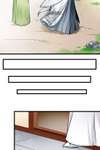 Page 13 Transcriptions
Why did you protect me in front of Consort Ma just now? You even told such a ridiculous lie.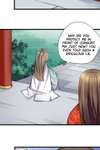 Page 14 Transcriptions
Because I want to talk to you ~ I said all those things without any malicious intent, I just thought that if something was to happen to you in the palace, your family would be very sad, right?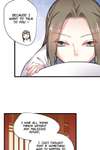 Page 15 Transcriptions
I just thought that if something was to happen to you in the palace, your family would be very sad, right? ......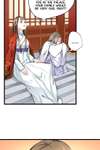 Page 16 Transcriptions
And I also want to know a little bit more about you. Although I see you every day, I don't seem to know you at all.
Page 17 Transcriptions
I, I was just a farmer girl in the country not too long ago. My daily worry was simply whether or not we had enough food for the next day. Then all of a sudden, I became the Emperor's heir. I also thought it was incredible.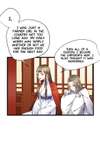 Page 18 Transcriptions
So I'm sure there are many aspects that I'm lacking in. Let's just leave the matter as it is. I won't pursue it anymore and of course neither will Imperial Consort Ma. But there definitely can't be a next time!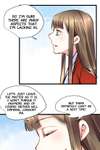 Page 19 Transcriptions
Together with me saving your life just now, you now owe me two lives~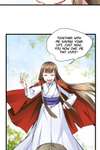 Page 20 Transcriptions
From now on, you will have to repay me slowly~ Your Majesty... Why are you doing so much for me? It would've been just fine to leave me alone, so why... Why would you care so much about the life of a lowly maidservant? Hmm~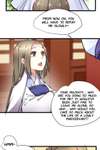 Page 21 Transcriptions
Do you even need to ask? You're my maidservant after all~ Taking care of you is a given~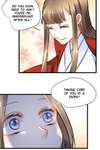 Page 22 Transcriptions
Heh-- You really don't know anything at all, and you won't be able to survive in this palace! Just like me, I can only bend to the will of those with greater power......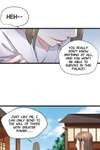 Page 23 Transcriptions
Fuling...?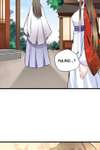 Page 24 Transcriptions
...What do you mean?