Page 1 Transcriptions
ELEPHANT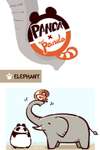 Page 2 Transcriptions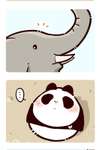 Page 3 Transcriptions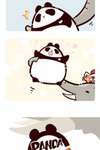 Page 4 Transcriptions
ELEPHANT 2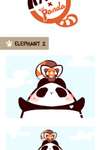 Page 5 Transcriptions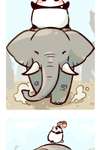 Page 6 Transcriptions
ANIMAL FACTS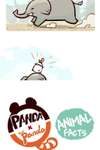 Page 7 Transcriptions
Remember this guy? There are only two genera with a total of three species between them that are currently in existence in the elephantidae family: the African elephant (Loxodonta) and the Asian elephant (Elephas). The Loxodonta genus comprises of two species: the African bush elephant and the African forest elephant, while the Elephas genus has only one living species: the Asian elephant.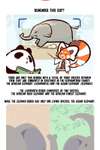 Page 8 Transcriptions
African elephant males can grow up to over 3.5m, with the tallest reaching up to 4.1m. Their body weight is typically between 4 to 5 tons, with the record for heaviest body weight at a whopping 10 tons. The record for the single heaviest tusk is held at 102.7kg. Wild African elephants are very fierce and aggressive. They're much more violent than their Asian counterparts, and a dangerous animal to encounter in the grasslands of Africa.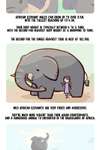 Page 9 Transcriptions
Having prominent tusks of ivory is a recognizable feature of the elephant. In an elephant herd, the leader is always the oldest female elephant. Elephants usually have two large and elongated tusks, made of what we call "ivory".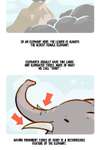 Page 10 Transcriptions
In order to meet the aesthetic desires of a small group of people, elephants are subjected to such inhumane poaching. Unfortunately, the poaching of elephants for their ivory is the biggest threat to their survival.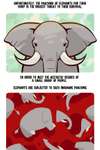 Page 11 Transcriptions
The poachers' methods are often extremely cruel. After the elephant has been immobilized by multiple bullets, they will hack off the elephant's trunk or even its entire face. Red pandas are very friendly, ANIMAL FACTS but that doesn't mean it has no defensive capabilities at all.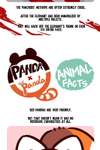 Page 12 Transcriptions
When the red panda feels extremely threatened, it will immediately hide amongst the trees or within hard-to-reach rock caverns. When it feels less threatened, it will stand upright on its hind feet in a defensive stance,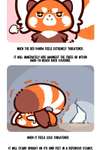 Page 13 Transcriptions
and use its sharp front paws to attack the enemy. Humans might think this action is very cute, but the red panda thinks it looks very ferocious.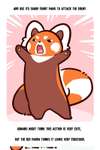 Page 14 Transcriptions
15k 10k