Page 1 Transcriptions
AFRICA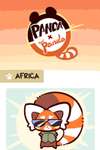 Page 2 Transcriptions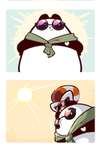 Page 3 Transcriptions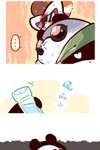 Page 4 Transcriptions
CREW CUT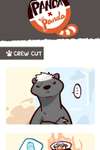 Page 5 Transcriptions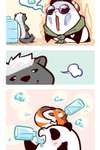 Page 6 Transcriptions
Page 7 Transcriptions
SHADE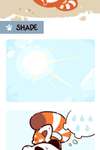 Page 8 Transcriptions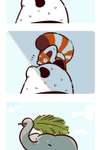 Page 9 Transcriptions
ANIMAL FACTS Remember this guy?
Page 10 Transcriptions
The Honey Badger, nicknamed 'Crew Cut'. Of the mustelids, it's the only species in the genus Mellivora. It can be found throughout Africa and West and South Asia. Males and females differ significantly in size. A male honey badger can even weigh up to twice as much as a female.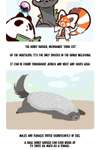 Page 11 Transcriptions
while females generally weigh between 5 to 10 kg. Males usually weigh between 9 to 14 kg, They're adapted to living in arid and tropical grasslands. Honey badgers love honey. In order to prevent honey badgers from destroying their hives, many beekeepers will resort to shooting or poisoning the animals.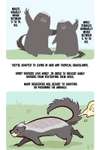 Page 12 Transcriptions
The honey badger has a reputation for being bold and fearless. As a result, there are only a handful of zoos in the world that are willing to house honey badgers. ANIMAL FACTS The honey badger has even held the title of "The World's Most Fearless Creature" in the Guinness Book of World Records for several years.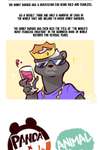 Page 13 Transcriptions
ANIMAL Remember this guy? FACTS The elephant, of the family elephantidae. It's the largest terrestrial animal in existence.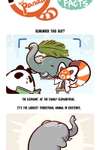 Page 14 Transcriptions
They eat high-fiber foods such as leaves, grasses, etc. They generally have two sets of six premolars and molars on the left and right sides of their mouths (a total of 24 teeth, not including their tusks). Their teeth don't grow at the same time. Rather, a new tooth will only grow once the old tooth wears out. When an old elephant's last tooth is worn out, it may even die of malnutrition.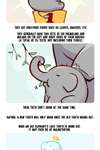 Page 15 Transcriptions
This kind of situation usually only happens at the age of 60 and beyond. If the elephant is fed ground food, it may be able to survive even longer.