Page 1 Transcriptions
Chapter 38 BULLIED ? I GAVE UP ON A LOT AND WAS A SHUT - IN UNTIL RECENTLY . 133 I CAUSED A LOT OF TROUBLE FOR MY FAMILY TOO . WHEN WE WERE MOSTLY GROWN UP , I WENT THROUGH A LOT BECAUSE OF MY WEIGHT . EVEN IN HIGH SCHOOL ... YOU WERE ... I WAS BIGGER YEAH . THEN , SO I WAS MADE FUN OF A LOT .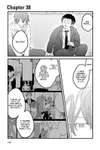 Page 2 Transcriptions
AND OTHER PEOPLE AROUND ME HELPED ME BECOME AN IDOL . IS THAT A GOOD ENOUGH REASON ? BUT MY FAMILY , YOICHI , SHIJU ... I'M NOT THE ONLY ONE WHO THINKS THIS WAY . HUH ? 0 I COULDN'T DO ANYTHING BY MYSELF ... THAT MADE ME WANT TO TRY DANCING TOO . BESIDES ... MR . MIROKU ... BUT ONE DAY I SAW A DANCE VIDEO ... THAT'S WHY I WANT TO HELP OTHERS ... RATHER , I WANT TO HELP YOU TOO . 134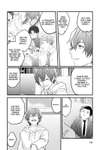 Page 3 Transcriptions
AHHHV 2000 YOU'LL BE ABLE TO CHARM TONS OF OTHERS INTO TURNING YOUR WAY TOO . MEAN BY THA- ? AND JUST A LITTLE BIT OF COURAGE ... YOU HAVE PEOPLE WATCHING OVER YOU , YOU KNOW . AS LONG AS YOU HAVE A CHANCE TO GROW ... WHAT DO YOU ...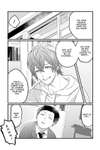 Page 4 Transcriptions
FF I AM . TOMONO ! YOU'D BETTER BE . I KNEW YOU'D BE IN HERE ! Ly RATTLE I WAS SO WORRIED WHEN I HEARD THAT YOU'D RUN OFF AND ABANDONED MIYOSHI ! S SORRY ... ATSUDA ! UGH ! YOU ALWAYS RUN HERE TO HIDE RIGHT AWAY ! 136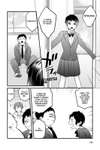 Page 5 Transcriptions
I MESSED UP THE ONE JOB I WAS GIVEN ... YOU'D BETTER SEE THINGS THROUGH TO THE END , ATSUDA ! 137 ... OKAY ! LET'S GO BACK , ATSUDA . IS IT , UH ... OKAY FOR ME TO GO BACK ? HUH ? LET'S GO BACK . DON'T BE SILLY . YOU'RE THE ONE WHO SAID YOU WANTED TO BE MIYOSHI'S ASSISTANT . I GAVE YOU THAT TASK BECAUSE I KNEW YOU WERE THE BEST PERSON TO DO IT .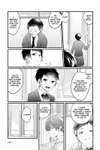 Page 6 Transcriptions
STIVAL ** MIYOSHI 3 - A SOSHARE WELCOME BACK ! 428 THE DAY OF THE FESTIVAL