Page 1 Transcriptions
HER SOFT , BROWN HAIR FLUTTERS ABOVE HER NARROW SHOULDERS . O HER CUTE GESTURES REMIND ME OF A TOY POODLE . SHE'S DARK - EYED AND HAS PEACH COLORED LIPS ... Chapter 20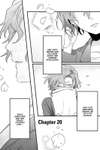 Page 2 Transcriptions
SOBæt SDB 址 RODR BRIDE BRODE С. BEFORE I KNEW IT , I WAS HEAD OVER HEELS FOR HER .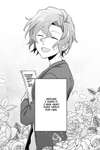 Page 3 Transcriptions
HER SHORT STATURE MEANS SHE ALWAYS HAS TO LOOK UP AT ME . SHE'S CUTE , SOFT , PALE , AND FLUFFY ... O I WANT TO TAKE CARE OF HER AND BE BY HER SIDE . I'D HUG AND KISS HER . THEN ...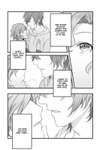 Page 4 Transcriptions
ARGH ! SO ANNOYING ! WHAP Toy OUCH ! W NO WAY ! I'M JUST UNBELIEVABLY IN LOVE WITH HER ! I CAN TELL EXACTLY WHAT YOU'RE THINKING ! ARE YOU OBSESSED WITH HER OR SOME THING ?! PROUD DON'T LOOK SO PROUD WHILE SAYING THAT ! 56