Page 1 Transcriptions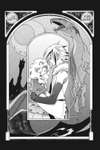 Page 2 Transcriptions
The Singing , Springing Lark – Part II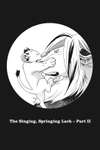 Page 3 Transcriptions
RUMBLE WHAT A MAJESTIC WEDDING . HOW ANNOYING ! WHILE I AM DAMNED WITH THIS GHASTLY BODY ! TELL IF I TELL MY FATHER THAT I NEED YOU , HE'LL SURELY REMOVE YOUR SPELL ME , LUKAS . DON'T YOU WANT TO BECOME MY SPOUSE ? IT WOULD BE FOR THE GOOD OF BOTH OF OUR REALMS . PA IT'S WISER TO CHOOSE ME OVER HER . THERE IS NO POINT IN BEING TOGETHER WITH AN ORDINARY GIRL ! YOUR CURSE EXTENDS TO YOUR DESCENDANTS .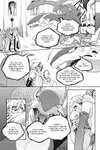 Page 4 Transcriptions
BAM BUT I ... ... DON'T NEED YOU . GRAAAH LUKAS ... ! LUKAS IS MINE GIVE UP ON HIM !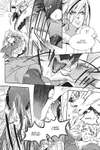 Page 5 Transcriptions
FATHER , PLEASE LOOK AFTER MY SON . WWAMAH WHAT ARE YOU PLANNING , KATHARINA ? I WILL GO TO THE SOUTH AND ASK LUKAS ' MOTHER , THE QUEEN OF THE SUN REALM , FOR HELP .