Page 1 Transcriptions
Important Announcement: The new DLC will be opened after today's update! An Unknown Area of the Tianyong Land is about to open! Dear adventurers! Welcome you all to the new era of the game! The beacon towers of the twelve cities are about to open as well! Player can now obtain item "torch" through accomplishing related tasks of the guild. Using it to light up the beacon towers. Player can now occupy a city! Dear adventures! The era of competition has arrived!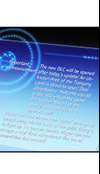 Page 2 Transcriptions
After level 50, player will face real pressure or even be overwhelmed by Tianyong. As for the new update content, the "Twelve cities"... is a birth to a new era—— the arrival of the guild war era! Level 50, huh...? Maybe I should shift my way to impact the leaderboard... Bzz

Page 3 Transcriptions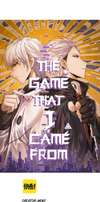 Page 4 Transcriptions
Whoosh The resting area of the [Nebulous] Guild.

Page 5 Transcriptions
This [Twelve Cities] new expansion feature has been out in the past 3 days, and the warfare is already fired up! It's so exciting! Because it's a mission-mode design, every guild has a chance to take it on! And the thing that the guilds compete for is the beacon tower of the city! Whichever guild ignites the beacon, the city will belong to them! I've done a few tasks these days and contributed some "torches"! Other guilds are keeping up their pace as well! Still can't reach Ling Ce? That dude didn't reply my message. I think he didn't even look at it. I haven't gotten any news about him since seeing him at the last auction.