Page 1 Transcriptions
THE GAME THAT CAMÉ FROM 7 0 0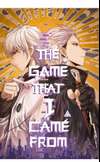 Page 2 Transcriptions
[Through experience, players discovered that the Insect Species in [Tianyong Land] are one of the Species that have a strong awareness of danger]. [So whenever they sense danger, they'll hide or flee].

Page 3 Transcriptions
[Tianyong Land] Insect Observation, 3rd volume Rustle Whoosh Rustle

Page 4 Transcriptions
Dark Forest Mob: Jagged Scythe Praying Mantis You guys, look! Jagged Scythe Praying Mantis Rustle Wow! So cute! Rustle Rustle Rustle

Page 5 Transcriptions
Bang! You, idiot! Get down! Don't you see the prey in her Scythe? Arghh! Do you want to become like that? Thud! She ran away! Insects are very vigilant. But that Jagged Scythe Praying Mantis looked pretty... Thud! If you revealed yourself one more second, you'd have attracted a lot of monsters. Insect Species are very fragile but their speed and attack are on the opposite... Huh? Boss? Uhm, so what are we gonna do, Boss? Kill monsters?

Page 6 Transcriptions

Page 7 Transcriptions
Monsters in the [Insanity] difficulty all have boosted health, attack, and defense... Their attacks also apply "Cut Wounds", which decreases the health of the target over time. Just a few attacks from them, we'll end up bleeding to death... You're right, so we won't be fighting head-on against all the monsters. In the [Dark Forest], there are three circular zones connected to each other... eaach of which represents a different area. Ssa Moth Zone Ssa Mantis Zone Generally, you need to clear all three zones to reach the boss. And the monsters that are guarding these three zones are... Moths, The Praying Mantis that we've seen. Spider Zone Ssa

Page 8 Transcriptions
and Spiders.

Page 9 Transcriptions
And one more special species. Weeping Bird? Must be worth a fortune! Using the insect species' natural predator, and a hidden path, we'll be able to reach the boss area. The weeping bird is the key to clearing the dungeon. It sounds very cute... The Neutral Mob - the Weeping Birds.

Page 10 Transcriptions
Do you think the Weeping Bird will go, eep eep eep eep? Oh, I'll need to properly take notes of these clearing strategies. Very likely. I only explain this once... So stop goofing around and focus. As expected, they worry me... System prompt Requesting to check players' personal information. For easier communication, tell me your nicknames. Hahaha, It must be as cute as you.

Page 11 Transcriptions
Um... My ID is [Invincible j-drama run]. Invincible j-drama run You guys can just call me J-Run. So you're a J-drama fan... Bonepiercing Loneliness | Heartbreaking Sadness Call me exactly what it says there. Oh my God... What a shameful anti-mainstream name... Then we'll call you [Anti-mainstream]. Long Handsome Face I'm not anti-mainstream! My ID is [Long Handsome Face], you can just call me Long Face...

Page 12 Transcriptions
Xiao Lan You guys can call me Xiao Lan! I like money and strong cool boys! Strong boys! Are you talking about us?! Alright, let's get to the next step: finding that weeping bird. Ting

Page 13 Transcriptions
Wait... What...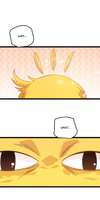 Page 14 Transcriptions
the f*ck... Eep eep eep eep eep!! Flap! Weeping Bird Flap! Eep eep eep!! Weeping bird!? It doesn't look like the meaning of its name! Eep

Page 15 Transcriptions

Page 16 Transcriptions
Eep eep eep! Why do we have to feed it? System prompt The weeping bird is happy. Let's hit the road and we'll feed you some good bugs along the way. How about that? System prompt Congratulations, you have received a hidden item, [Weeping Flute]. Don't be scared, I 'll feed you some tasty bugs Beep

Page 17 Transcriptions
System prompt Weeping Flute: a gift given by the Weeping Bird in the name of friendship. It can make a sweet chirping sound, but to some insects, it's a sign of danger. I never thought that the ugly dumb bird would have a hidden item! Swoosh You just need to discover their usefulness. Taking notes, taking notes. So now we're going back to the Mantis Zone? There are no useless NPCs in [Tianyong]. Beep

Page 18 Transcriptions
Nope. With this flute, we'll be able to take a shortcut to the Boss portal. Just a little troublesome. Vrr

Page 19 Transcriptions
Boss, how did you know these shortcuts? And that flute too, do you have any experience with it before? Boss... These... I can't tell you that I had cleared this dungeon countless times in my past life. Before coming here, I went to Casfedo Main City's library and read some books about insects. There's information there. The effect is only triggered after you read the books. For example, this [Weeping Flute]'s effect is to scare away insects. Without obtaining knowledge beforehand, the interaction with the Weeping bird will show nothing.

Page 20 Transcriptions
Oh-oh! The library truly has things to learn from! Rustle Yawn I thought that the library was just for show, didn't know there were such uses of it... Reading is boring! Beep Open your map and pay attention. Zone 3 The area on this side of the map is a swamp. Zone 2 Treehouse Zone 1 Entrance The second reason is that the monsters are scattered randomly, so it's not safe. The forest is surrounded by damp swamps, so no one likes to take this path. The first reason is that no one ever tried so you might get lost at any time. Rustle

Page 21 Transcriptions
So you're saying that the shortcut is not safe? Are you sending us there to die... Hey hey! The weeping bird is a monster that specifically hunts insects. It's their natural predator. That flute is to stimulate sound of a weeping bird to scare away the insects!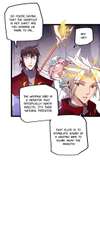 Page 22 Transcriptions
We got an item! And a shortcut! That's great! Then let's go! Whoosh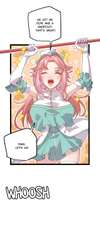 Page 23 Transcriptions
I want to ask... Is this the only path? Splash What kind of shortcut is that...? Splash

Page 24 Transcriptions
Why do you make such a beautiful girl take this swamp path? My magic robe... Ah, it's so hard to walk, it's like I'm dragging a large rock. I'm totally soaked! So, do you guys want to go back and fight the monsters?

Page 25 Transcriptions

Page 26 Transcriptions
If you guys aren't willing to endure such a small thing like this, then don't even bother thinking about clearing the [Insanity] difficulty. Stay quiet. We're entering the monster's area, follow me. Ah! My beautiful dress... And it's wet between my legs... Ah!? Rustle Rustle Grr

Page 27 Transcriptions
Grr Spiders... Stay calm... Rustle Rustle Grr Rustle

Page 28 Transcriptions

Page 29 Transcriptions
These spider monsters... Silk Spider have a horrifying aura... Swish As expected of the [Insanity] difficulty! Whoosh! Grrr!

Page 30 Transcriptions

Page 31 Transcriptions
They're coming! Chirp--- Beep--- Bang
Page 32 Transcriptions
Urghk urghk!! Beep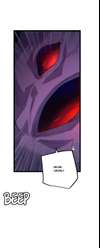 Page 33 Transcriptions
Seems like they're really scared of the flute. Pew It really worked... The spiders stopped moving... They fled! Swoosh Creak Swoosh

Page 34 Transcriptions
They aren't natural predators for nothing! Awesome!! I can't believe that the dumb bird is actually scaring these [Insanity] mobs away.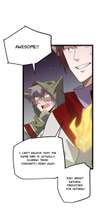 Page 35 Transcriptions
Don't be careless! Quick, follow me! This shortcut is not that easy. We're completely relying on this flute. If you guys were to get lost... Whoosh You'll get attacked by all kinds of monsters in the dungeon. They're up above too... So... So scary, we should get out of here quickly! This is the price for taking the shortcut.

Page 36 Transcriptions

Page 37 Transcriptions
You've selected the [Body Cleaning] function. You will become clean and sparkly. Ah, my body is covered in slippery mud... We're here. This area is a safe zone. Do you need a hand...? Wow System prompt Not bad, that went quite smoothly. We're finally ashore! Oh, god! Even though it's a shortcut, it still took us half an hour... Splash
Page 38 Transcriptions
Exploration is successful. You have reached the dungeon boss's portal. Do you guys think it's not worth it? System prompt We're here! The boss's portal?! Bzz!

Page 39 Transcriptions

Page 40 Transcriptions
Those mobs from before were all so scary... Whew, what a nostalgic portal. Are we really going to fight the [Insanity] difficulty's boss? You must have read something in the library... Maybe some secret about "clearing the dungeon without fighting the boss", right...? Nope. It's time to use real skills to beat this boss. Whoosh

Page 41 Transcriptions

Page 42 Transcriptions
Mud Dragon, Lord of the swamp Swish Swish

Page 43 Transcriptions
[Level: LV.5 - Sub-Lord Grade] Whoosh

Page 44 Transcriptions

Page 45 Transcriptions
LOCALIZATION PRODUCED BY INKR COMICS 快 看 ! Kuaikan Comics