Page 1 Transcriptions
THE GAME THAT CAMÉ FROM 7 0 0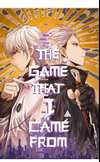 Page 2 Transcriptions
There's another [Wolf's Fang] team. [Flying Shield] Ah! Rumble Whoosh! Bang!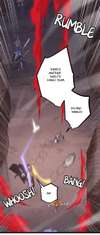 Page 3 Transcriptions
Don't even think about escaping, you filthy [Wolf's Fang]! The Vice Captain is gone, what should we do? Hehehe! My cooperation with and brother Ling Ce is flawless! We're like sword and shield! Yin and Yang! Heaven and Earth! Have you seen my [Shield Bounce] skill that AOE and decreased all the enemies' speed? It's the skill that I stacked with yours earlier, what was it called again? "Flow"? "Current"? or "Stream"? Whatever! All I wanna say is it feels great to see all those low-health-bar players being killed without having any time to react! Slash!
Page 4 Transcriptions
It was [Jet Rush]. Yes, yes! [Jet Rush]! Your skill looks so cool, brother Ling Ce. Can a warrior learn it too? Also, can you teach me that "swish swish swish" thing you did in the dust?! It'll be cool if I can learn it! Like using my shield and "thump thump thump," knocking people all out! Oh! And did you pick that mask yourself or was it random? Because mine is a frog! It looks so ugly! I wonder if I can change it or not. What a talkative little guy... Guess I don't have to worry about being lonely this time... Thud Thud