Page 1 Transcriptions
Hear my order, tell our Guild's assassination thieves to conceal their identities, track that team down and...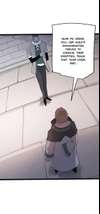 Page 2 Transcriptions
Evil Ways Squirrel [Wolf's Fang]'s Vice Guild Master Slaughter them until they go back to level 0.

Page 3 Transcriptions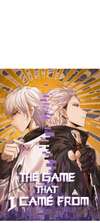 Page 4 Transcriptions
Creator: MOKF Executive Producer: Mo He Art: MFffff Line Drawing: SZB 29 Color: Daike Quality Control: July Produced by: Black Bird Society [Nebulous]'s Guild Master's Conference Room Hmm, let's solve the matter in this way. Dispatch guild members in the first division to quickly attain the earliest position in several latest Dungeon Records. Oh... I shall arrange it right away... Hmm... ...