Page 1 Transcriptions
THE GAME THAT CAMÉ FROM 7 0 0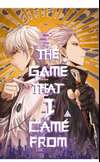 Page 2 Transcriptions
System prompt System prompt Vrr You have lost the pinnacle set. Since you've reached level 5, the [Pinnacle set] will now lose its effect. Vrr

Page 3 Transcriptions
It's getting late. Players, please make sure to take care of your health. Please be aware that you can accumulate an exp multiplier buff by resting in the resting area. Let's go.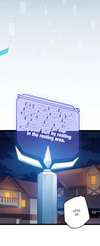 Page 4 Transcriptions
It's getting dark, let's pack up and leave. It'll be hard, even for us, to grind the ant soldiers at night. But... But that thief hasn't... There's still a chance for me to get my Staff back... ...

Page 5 Transcriptions

Page 6 Transcriptions
I'm warning you one more time! Even though our [Nebulous] guild is at third place in the division, we're still one of the five major guilds! Let's forget about the fact that you lost our equipment but... do you really believe that a level 1 thief would bring it back for you? It's a shame! Yes yes! Yes... I... Can't brea... Breath... Whoosh! Whoosh! Squeeze

Page 7 Transcriptions

Page 8 Transcriptions
Get rid of that hopeful look on your face! I wanna lose some equipment and get that kind of punishment too. It's hard to not trust him with that look in his eyes... Cough cough, but... When he told us that he'd get it back...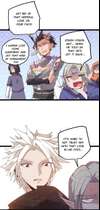 Page 9 Transcriptions
That look in his eyes? To me, it looks like you've just met an idiot! What can a level 1 do? Ho? That guy hid his personal information, but he did rise from level 1 to level 5 in one go. Captain, there's something interesting going on there. The【Tianyong Forum】is exploding!! I have never seen anything like this since the game launched! Tianyong Forum Single-handed slaughtering all the monsters in the inner circle! The fastest leveling record! I've never seen such a smooth leveling up! I'm stunned by his method! Previous N

Page 10 Transcriptions
Page 11 Transcriptions
I've just heard. Everyone who came back from the inner circle has been talking about it. I wonder what happened there. Ah! I think that's the guy! Yes, it's him! Hm!?

Page 12 Transcriptions
Ah! So, how much will you guys offer? You're... that thief?

Page 13 Transcriptions

Page 14 Transcriptions

Page 15 Transcriptions
He's already level 5!? What? Even if you don't recognize me, you should at least recognize this staff, right? Ah! My [Firechaser]! You really got it back! You reached level 5 after an afternoon... How did you do that? Oh, it's simple, I just have to kill all the ant soldiers in the inner circle. The bonus exp was pretty high due to the higher level of the map compared to mine. If you had special equipment, you could've done it too. Thank you so much! Here, I only have 3 silver coins on me! I'll give you all! No... but he still needs some special skills to deal with numerous ant soldiers in the inner circle. Let's just not mention where he got his special equipment first... Trade

Page 16 Transcriptions
System prompt You have received 3 silver coins. Ok, happy doing business with you.

Page 17 Transcriptions
Thanks for doing business with me. Thief, wait a minute! Have you joined a guild yet? He's the guy from the forum. We are one of the five major guilds, [Nebulous]. I really wanna ask him to befriend me... If you're interested, I can recommend you to the guild master, so that you can take the test in advance! Joining a guild... A guild that I couldn't touch in my previous life... My [Firechaser]! Back to daddy!

Page 18 Transcriptions
The [Nebulous] guild. It was one of the five major guilds in my past life as well. When I started playing the game, those guilds were already full. Thus, becoming a member of one of the five major guilds is something to be proud of.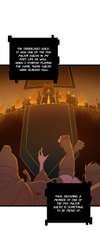 Page 19 Transcriptions
The first way was to unlock the [Pet System] to reduce the difficulty of leveling up. The second way was that I completely ignored things like advanced equipment and special missions. And I did a number of searches for players' guides to find the best way that's suitable for me level up in a short amount of time, and because I was considered skillful at playing games. And it's because I can only start earning some money after reaching max level... In my past life, my only goal was to max out my level, it only took me two years to do so.

Page 20 Transcriptions
for my living expenses...
Page 21 Transcriptions
For my previous life, joining a guild had been... a wonderful fantasy. But it's different in this life. I now have a choice!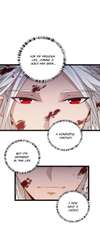 Page 22 Transcriptions
Thanks for your offer, I'll consider it. Ah... Okay... Next, I'll need to get that equipment set! I will join a guild sooner or later but which guild would I join? I let fate decide. Whoosh

Page 23 Transcriptions

Page 24 Transcriptions
Cafesdo Main City - Beginner Village Level 5 brother, can you carry us? Why don't you join our team? Do you need a healer? I can also be a tank! Sorry, I don't have the time to carry you guys. As I expected, being a level 5 gets you treated differently. Do you think that stupid thief from the afternoon will come back here? I'm actually looking forward to his return. He was so arrogant to understand how difficult [TianYong] is. I think he won't come back. Why would he come back just to embarrass himself? Thud Oh, you guys are still here. Why don't you guys try to increase at least 1 level? Hm? Who? It's that... level 1!? Thud

Page 25 Transcriptions
Thief!? We meet again, noobs. L-level 5!! Oh my! You level up so quickly! Let's... Let's go... How did he do it?

Page 26 Transcriptions
NPC Shopkeeper How can I help you this time? I want to sell some items. System prompt Are you sure you want to sell all 12 items? Ting Ting

Page 27 Transcriptions
System prompt Transaction successful, you received 30 silver coins and 66 bronze coins. Ting

Page 28 Transcriptions
I sold all those useless items to prepare for the next mission. Beep Please, give me 20 [Strong Molotov] and 3 [Novice Invisible Potion]. System prompt Thanks for doing business with me! All the items have been transferred into your bag! You have received [Strong Molotov] x20, and [Novice Invisible Potion] x3.

Page 29 Transcriptions
As for weapons... Little Brother, is there anything you need help with? I'll just buy some temporary weapons from the merchant next door... System prompt You have received a level 5 Whitewood Dagger. Weapon Merchant

Page 30 Transcriptions
It's all done, let's go!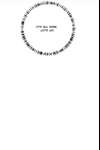 Page 31 Transcriptions
In my previous life, players had discovered that there's a nest not far from the [Ant Army Basin], and it was an unprompted checkpoint - The [Queen Ant's Nest]. The reason that I sped up leveling to 5, is because [Tianyong] has only been launched 3 months ago, and that dungeon has not yet been unlocked by anyone. After the [Queen Ant's Nest] is cleared, the level 5 dungeon will be refreshed.

Page 32 Transcriptions
And the hidden dungeon, the [Dark Forest] will appear. This was only discovered by players 5 months after the launch of [Tianyong].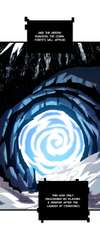 Page 33 Transcriptions
All of that is to collect the strongest equipment set under level 10 for Thief in the [Dark Forest] - the [Unyielding Slaughter]! Huff 【Ant Army Basin】Nearby Valley In this life, it's my turn. System prompt You have discovered [Queen Ant's Nest]. Huff Rustle

Page 34 Transcriptions
There's a lot of ant soldiers in the nest. In my previous life, after many tries, players found a despicable way to quickly get past the ants. Glup~ System prompt Swish Go! [Novice Invisible Potion] has taken effect. The user will become invisible. The higher the enemy's perception, the easier they'll be able to detect the user. Effect duration: 9 seconds.

Page 35 Transcriptions

Page 36 Transcriptions
Boom Slash Slash! Slash

Page 37 Transcriptions
Whoosh System prompt [Novice Invisible Potion]'s effect expired.
Page 38 Transcriptions

Page 39 Transcriptions
Slash Grr!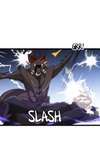 Page 40 Transcriptions
System prompt [Novice Invisible Potion] has taken effect. System prompt Attention: you have attracted numerous ant soldiers. System prompt [Novice Invisible Potion]'s effect expired. System prompt [Novice Invisible Potion] has taken effect. Grr Grr Disappear Grr Grr Rumble Rumble Boom

Page 41 Transcriptions

Page 42 Transcriptions
System prompt [Novice Invisible Potion]'s effect expired. This is the last potion! Boom Rumble Whoosh Rumble

Page 43 Transcriptions
But I have almost reached my destination! Rustle

Page 44 Transcriptions
Finally, the Queen Ant!
Page 45 Transcriptions
Use [Strong Molotov] Now, let's take advantage of the ant soldier's fear of fire. Boom! Boom! Ting!

Page 46 Transcriptions
Boom! Boom!

Page 47 Transcriptions

Page 48 Transcriptions
Ants are weak to fire, so fire attacks have a damage multiplier. Although Queen Ant has a lot of health, she can't attack. Her entire existence is to endlessly respawn the ant soldiers and have them protect her. Now that I have blocked all the ant soldiers with a wall of fire, the Queen Ant is absolutely helpless! Despicable human... Hiss Hiss Whoosh Hiss Hiss

Page 49 Transcriptions

Page 50 Transcriptions
It's your fault for being such easy prey. I think it's better... if we fight one on one. Don't blame me for being despicable. Whoosh Whoosh Whoosh Whoosh

Page 51 Transcriptions
You'll be full after I feed you all the Molotovs! Thud Damn it... Thud Damn it!!

Page 52 Transcriptions
Global Notice: [Hidden Identity Player] has cleared the [Queen Ant's Nest], and reset the Zerg!? Damn it!! Aaahhhhhh!! System prompt Congratulations, you have killed the [Queen Ant] Beep Bang! Beep

Page 53 Transcriptions
Level 5 Hidden Dungeon - [Dark Forest] has been opened!! Beep T/L: the word "Zerg" first appeared in Starcraft Game in the 90s, it's a kind of species that looks half insects half monsters.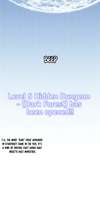 Page 54 Transcriptions
LOCALIZATION PRODUCED BY INKR COMICS 快 看 ! Kuaikan Comics