Page 1 Transcriptions
WHAT'S WRONG WITH THE TEENAGERS NOWADAYS . IT'S OK FOR COLLEGE STUDENTS . BUT EVEN HIGH SCHOOL STUDENTS ARE THINKING ABOUT HOOKING UP AND PORNOGRAPHY .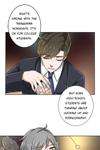 Page 2 Transcriptions
HAVE YOU LOST SOME OF YOUR MEMORIES ? WE BOTH READ PORNOGRAPHIC MAGAZINES IN HIGH SCHOOL . FINE . GO ON BEING A NO NEED TO REMEMBER SUCH THINGS SO CLEARLY , OK ?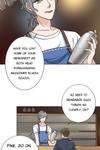 Page 3 Transcriptions
WOW . YOU STILL WEAR THE GIFT FROM HER ? DON'T YOU FIND IT UNCOMFORTABLE ? FINE . GO ON BEING A MODEL OF VIRTUE .