Page 1 Transcriptions
YOU KNOW WHAT , I WAS VERY ANGRY WHEN YOU CALLED ME .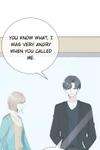 Page 2 Transcriptions
AZURE IS MY DAUGHTER TOO . INSTEAD OF HAVING HER GROW UP IN AN INHARMONIOUS FAMILY ,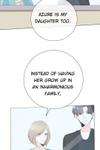 Page 3 Transcriptions
I WANT HER NOT TO HAVE SUCH A FAMILY FROM THE VERY BEGINNING ... YOLAN , YOU ARE TRYING TO LEAVE ME , BUT USING AZURE AS YOUR SHIELD . YOU ARE TOO SELFISH .