Page 1 Transcriptions
Nobodys Business Episode 28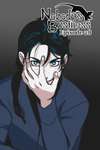 Page 2 Transcriptions
0 00 09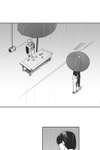 Page 3 Transcriptions
Ĉ WOODEN TOYS ! HOW CHARMING . THOUGH I IMAGINE THEY HAVEN'T BEEN VERY POPULAR WITH THIS TOWN'S MODERN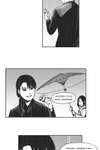 Page 4 Transcriptions
THOUGH I IMAGINE THEY HAVEN'T BEEN VERY POPULAR WITH THIS TOWN'S MODERN YOUTHS . YOU ... YOU SAID YOU CAN HELP ME ? PLEASE SIR ! I CAME TO THIS PLACE LOOKING FOR MY SISTER BUT I'VE BEEN COMPLETELY OVERWHELMED BY THE SCALE OF IT ALL SINCE I ARRIVED !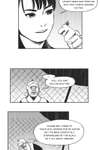 Page 5 Transcriptions

Page 6 Transcriptions
EVERY DAY SURROUNDED BY A MASSIVE FOREST OF STONE AND METAL ... I TRIED TO LOOK FOR WORK , I DID !! NOBODY HERE WILL EVEN LOOK AT AN OLD MAN WHO'S ONLY SKILL IS WAITING ON THE ROAD ! I DON'T KNOW WHAT ELSE TO DO BUT MAKE TRINKETS TO SELL ! 009 I NEED HELP !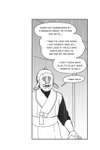 Page 7 Transcriptions
IF THERE'S ANYTHING- ! ANYTHING AT ALL ... HOW TRAGIC
Page 8 Transcriptions
NOTHING BRINGS ME MORE SADNESS THAN SEEING MY PEOPLE SUFFERING HERE PS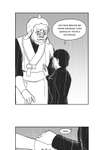 Page 9 Transcriptions
PS

Page 10 Transcriptions
ce 16 THESE ARE- ?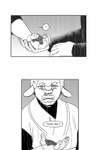 Page 11 Transcriptions
I'M SURE YOU'VE NOTICED THE AMOUNT OF TECHNOLOGY THAT KEEPS THIS CITY RUNNING ALL OF IT IS POWERED BY GEMS LIKE THESE . DRAGONSTONES ARTIFICIAL ONES . 6 Y6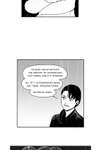 Page 12 Transcriptions
THESE DRAGONSTONES IN YOUR HAND ARE A NEW TYPE . THEY'RE A BIT SPECIAL TRY ADDING THEM TO YOUR LITTLE TOYS . I THINK YOU'LL FIND PEOPLE TO BE A BIT MORE INTERESTED IN YOUR BUSINESS . 1 ... THANK YOU ...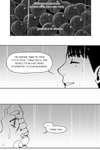 Page 13 Transcriptions

Page 14 Transcriptions
I'M GRATEFUL SIR ! I'LL BE ABLE TO MAKE A LIVING IF WHAT YOU SAY IS INDEED TRUE . BUT WHAT OF MY SISTER ? CAN YOU HELP ME FIND HER ? ONE THING AT A TIME MY FRIEND . GROW YOUR BUSINESS AND I'LL BE BACK TO CHECK ON YOU .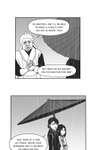 Page 15 Transcriptions
TO CHECK ON YOU . WAIT ! WHAT IS YOUR NAME SIR ?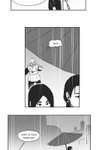 Page 16 Transcriptions
MY NAME IS JI SEOJUN I AM BUT A HUMBLE PUBLIC SERVANT . OH AND TRY TO MAKE THOSE DOLLS A LITTLE CUTER WOULD YOU ?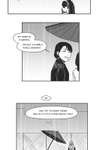 Page 17 Transcriptions

Page 18 Transcriptions
TO BE CONTINUED IF YOU ENJOYED THIS CHAPTER PLEASE CONSIDER BECOMING A PATRON @ PATREON.COM/NOBODYSBUSINESS Page 19 Transcriptions
IF YOU ENJOYED THIS CHAPTER PLEASE CONSIDER BECOMING A PATRON @ PATREON.COM/NOBODYSBUSINESS