Page 1 Transcriptions
LITCOL un mg Den ww may bor m www MA us ACRERIE Nobody's Business Episode 46 MS VELEH ALLERINA BEEE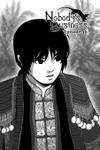 Page 2 Transcriptions

Page 3 Transcriptions
201 we a m -murmurs ki 3 m murmur

Page 4 Transcriptions
T 8 . anal HUP I CAN'T BELIEVE IT ! FINALLY ! I'M HOME ! OMIGOSH !! IS THAT THEM !? GET OUTTA THE WAY ! Hithout SISSY !? AO

Page 5 Transcriptions
ALANG ! COME HERE AND GIVE YOUR BIG SIS A HUG !! B60 i JJ ++++ HOW CAN I RESIST GIVING MY BABY BRO A BIG SQUEEZE ? C'MERE !! OOOH ! LOOK AT YOU !! YOU'VE GOTTEN SO HANDSOME ! HEY EVERYONE ! LET ME INTRODUCE YOU . Hh HAHA ! WOAH ! AW COME ON MY FRIENDS ARE WATCHING ! Pra yoki HEY NOW , WATCH IT ! 1 THIS IS MY SISTER

Page 6 Transcriptions
THE NICEST SISTER : NAAG THE COOLEST SISTER : CHOUA A * AND THESE ARE THE REST OF MY SISTERS ! HEYA ! WALDE FIRST THE ELDEST : TAUB THE FUNNIEST SISTER : PAJ

Page 7 Transcriptions
道 AND FINALLY THE YOUNGEST : LIG YOU CAME HOME ! DOES THAT MEAN YOU'RE DONE STUDYING ? LIG ... IT'S BEEN A LONG TIME SINCE YOU'VE SEEN ME HUH .. ? LAST TIME YOU WERE JUST BABY . ARE YOU GONNA STAY THIS TIME ? MY FRIENDS AND I ARE HERE FOR A JOB ACTUALLY ... HEY GUYS ! LET'S GO TO MY HOUSE AND I'LL EXPLAIN WHAT I WANT TO DO . OKAY ! THE SWEETEST SISTER : SUA BROOO !
Page 8 Transcriptions
艹 丰 深

Page 9 Transcriptions
| 성심 2.2 àre AHEM

Page 10 Transcriptions
WELCOME ! TUAM I AM HONORED TO HAVE YOU AS GUESTS IN MY HOME . ALANG'S FATHER : I LOOK FORWARD TO WORKING WITH YOU ALL . LET'S GET STARTED THEN SHALL WE ?

Page 11 Transcriptions
IF YOU ENJOYED THIS CHAPTER PLEASE CONSIDER BECOMING A PATRON @ PATREON.COM / NOBODYSBUSINESS t TO BE CONTINUED ( O YOU CAN ALSO FIND ME AT : TWITTER.COM/ILLIACCREST ILLIACCREST.TUMBLR.COM INSTAGRAM.COM/ILLIACCREST_NB