Page 1 Transcriptions
Nobody's Business Episode 10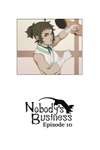 Page 2 Transcriptions

Page 3 Transcriptions
WELCOME ! 3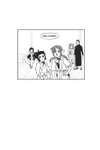 Page 4 Transcriptions

Page 5 Transcriptions
TO THE ORGANIZATION I PROUDLY SPONSOR AND MANAGE ! THE DRAGON'S CLAWS ! 9999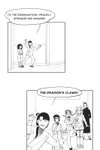 Page 6 Transcriptions
Page 7 Transcriptions
BEHOLD OUR SECRET BASE ! AN ANCIENT TRAINING GROUND FOR ONLY THE MOST DEVOTED OF SOULS ! GATHERED TOGETHER BY YOURS TRULY TO TRAIN AND STRENGTHEN BOTH BODY AND MIND ! THE DRAGON'S CLAWS ARE THE BEST FIGHTERS IN THE LAND ! USING EVERY KNOWN STYLE AND FORM !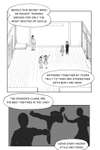 Page 8 Transcriptions

Page 9 Transcriptions
EACH STUDENT HOPING TO SOMEDAY -ERK ! SEOJUN ~ ! WELCOME BACK ! WHAT THE HECK ARE YOU TALKING ABOUT YOU SILLYN ? WHY DON'T WE DO INTRODUCTIONS ?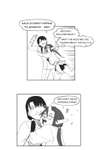 Page 10 Transcriptions

Page 11 Transcriptions
THIS IS ONE OF OUR SENIOR STUDENTS , YAYU . OHON WHAT HAVE WE HERE ? YAYU INTRODUCTIONS IS IT ? DARLING YOU SHOULD WARN ME IF YOU'RE GOING TO BRING SOMEONE ! I'M SOOOO EMBARRASSED !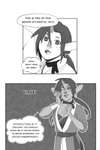 Page 12 Transcriptions

Page 13 Transcriptions
OH BUT YOU ARE SUCH A CUTIE ! NICE TO MEET YOU HUN ! I'M A MEMBER OF THIS LITTLE CLUB . NAME'S YAYUN OH UM .. ! I UH ... LIKE YOUR HAIRSTYLE ? HEY HEY ! DON'T HOG ALL THE ATTENTION !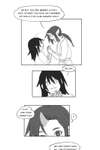 Page 14 Transcriptions
HEY HEY ! DON'T HOG ALL THE ATTENTION !

Page 15 Transcriptions
HI THERE ! NICE TO MEET YOU ! are ALANG NAME'S ALANG . I'M ALSO A " STUDENT " HERE . 0 0 00 O 00 JUST SO YOU KNOW , SEOJUN TALKS ABOUT US LIKE WE'RE SOME NOBLE ANCIENT ORGANIZATION BUT WE'RE JUST A GROUP OF FIVE WEIRDOS . 0-10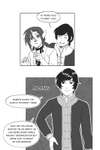 Page 16 Transcriptions

Page 17 Transcriptions
WHO'S A WEIRDO ? SPEAK FOR YOURSELF ! REALLY ALANG ! DON'T YOU THINK THAT'S A LITTLE RUDE ?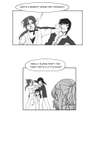 Page 18 Transcriptions

Page 19 Transcriptions
AFTER ALL OUR DEAR PATRON ISN'T COMPLETELY EXAGGERATING . RITA NICE TO MEET YOU DEAR MY NAME IS RITA AND I'M SOMETHING OF AN INSTRUCTOR HERE IN THIS LITTLE " DOJO " . I AGREE MISS RITA , SHAME ON YOU ALANG ! SHOW SOME RESPECT ! EH ? WHY'S EVERYONE GANGING UP ON ME SUDDENLY ?
Page 20 Transcriptions

Page 21 Transcriptions
XU JIAN GREETINGS CHILD ! TODAY YOU HAVE THE HONOR OF LAYING EYES UPON THE ( FUTURE ) GREATEST MARTIAL ARTIST WHO EVER LIVED ! MY NAME IS XU JIAN AND THESE CHILDREN ARE MY HONORED PUPILS !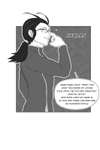 Page 22 Transcriptions

Page 23 Transcriptions
THE GREATEST .. ? ! I - ITS NICE TO MEET YOU ALL , MY NAME IS HANA .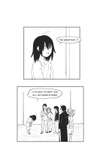 Page 24 Transcriptions

Page 25 Transcriptions
AND WITH THAT DONE JIAN ! STARTING TODAY MISS HANA WILL BE JOINING YOU ALL AS YOUR NEWEST PUPIL ! EH ? WH- HUH ?? DID YOU JUST PICK UP A RANDOM CHILD OFF THE STREET ? I KNOW YOU HAVE A VERY PHILANTHROPIC PERSONALITY SIR BUT WE CAN'T JUST TAKE IN EVERY HUNGRY CHILD YOU FIND . HOW RUDE ! YOU MAKE IT SOUND LIKE I JUST DO THINGS WITHOUT THINKING . I'LL HAVE YOU KNOW THIS GIRL IS QUITE SKILLED ! I SAW IT WITH MY OWN EYES !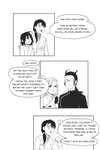 Page 26 Transcriptions

Page 27 Transcriptions
IN FACT SHE VERY HEROICALLY SAVED MY LIFE FROM A WOULD BE ASSASSIN ! THATS RIGHT ! I'M PRETTY COOL !! é ASSASSIN ?! WHAT EXACTLY HAPPENED WHILE YOU WERE GONE ? cool SO SIGH WELL IF YOU INSIST I SUPPOSE WE CAN MAKE SOME ROOM ... ITS NOT LIKE I CAN CHANGE YOUR MIND I THINK WE NEED TO TALK ABOUT YOUR TRIP THOUGH .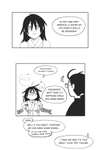 Page 28 Transcriptions

Page 29 Transcriptions
EXCELLENT ! LET'S GO AHEAD AND MAKE THE NECESSARY PREPARATION TOBJECT то THIS DECISION ! ! 기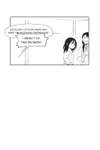 Page 30 Transcriptions

Page 31 Transcriptions
MINJAE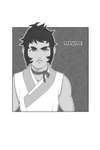 Page 32 Transcriptions

Page 33 Transcriptions
SEOJUN SIR , YOU SAY THIS GIRL RESCUED YOU BUT I CAN'T JUST ACCEPT THAT ! THIS ISN'T A PLACE FOR SCRUFFY VAGRANTS LOOKING FOR AN EASY MEAL ! D HUH ?! WHAT DID YOU JUST CALL ME SHORTY ? TRY SAYING THAT AGAIN !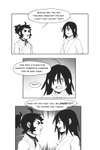 Page 34 Transcriptions

Page 35 Transcriptions
I AM STRONG AND I BET I'D BE A WAY BETTER STUDENT THAN YOU ! AFTER ALL I HAVE THE BLESSING OF THE GREAT DRAGON HASUN ! OH ? COOL STORY . WHY DON'T YOU PROVE IT .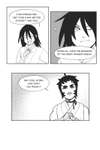 Page 36 Transcriptions

Page 37 Transcriptions
WHAT ? YOU WANNA FIGHT ? BRING IT ON !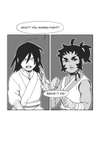 Page 38 Transcriptions