Page 1 Transcriptions
E d i t o r : 了 楽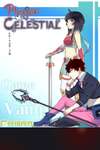 Page 2 Transcriptions
Found it!
Page 3 Transcriptions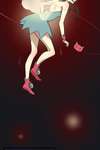 Page 4 Transcriptions
Why am I different from everyone else?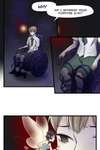 Page 5 Transcriptions
Why Am I the only one suffering like this?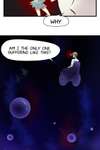 Page 6 Transcriptions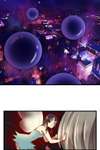 Page 7 Transcriptions
It's not like that Pop |
Page 8 Transcriptions
Pop | Pop— Pop Pop Pop— Pop一 Pop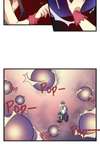 Page 9 Transcriptions
Look around! These are all the things you treasure. They're all so warm and have such bright colors!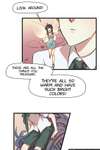 Page 10 Transcriptions
in reponse to all your cherishment and love? Weren't they always by your side, Gloominess and pain can never restrain you.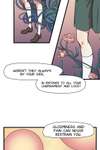 Page 11 Transcriptions
Because your real wings are these feelings of love! ...Love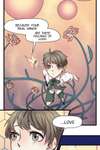 Page 12 Transcriptions
My name is Meng Yao, a fairy who specializes in solving human fustrations within their dreamworld. I finally solved it. I'm so tired Although that dreamworld looked drepressing, it was actually very warm!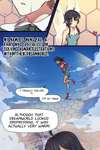 Page 13 Transcriptions
I'm so tired... You only know to complain, Meng Yao. your efficiency is low.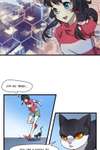 Page 14 Transcriptions
You only know to complain, Meng Yao. your efficiency is low. Master! This cat looking creature is called Tao Tao, he's a side-kick. Can't you say anything nice? I just completed my work, didn't I? Stating that I'm tired is also the truth! Even if you're tired, you don't need to repeat it. Our missions are glorious! Grilled skewers~ I'm just stating the truth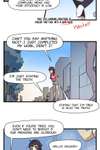 Page 15 Transcriptions
Hey! Grilled Skewers It's time to return to the heavens! Stop loitering around! Okay Give me five skewers! Sure enough, only grilled skewers can soothe my wounded soul I'm curious, just where did that wound on your soul came from...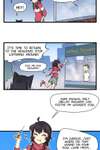 Page 16 Transcriptions
There's no need to focus on those little Details......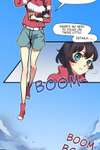 Page 17 Transcriptions
That's a nightmare dreamworld's aura! It so powerful!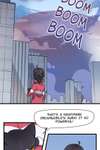 Page 18 Transcriptions
And maybe it's not! I think it's about time we return to heaven! You only know how to eat and slack off! You can only return once you resolved this! You just said we needed to go back! Tao Tao, you're so cruel......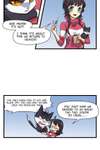 Page 19 Transcriptions
You still want to dilly dally with an aura this bad!? But I'm really tired... This again!? Alright, fine! I can't even make a joke.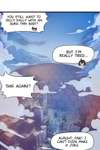 Page 20 Transcriptions
It really is a dreamworld's aura... Right?! This kind of powerful and vile nightmare dreamworld will corrupt the owner's mental health. It's our job to dispel and purify these kind of dreamworlds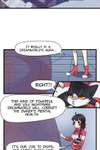 Page 21 Transcriptions
It's our job to dispel and purify these kind of dreamworlds But to be honest, I would like a job that only requires me to eat Why do I feel like you've already been corrupted by the dreamworld. Can you still be saved? Hmph!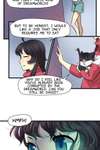 Page 22 Transcriptions
I'm the dream fairy who will can control every dreamworld in the future! Let me see how bad this nightmare can be! Boom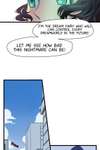 Page 23 Transcriptions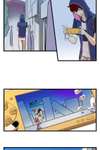 Page 24 Transcriptions
Boom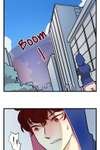 Page 25 Transcriptions
Tap tap 一 Plop! Woof! I f***ing died again at the Boss entrance!! Boom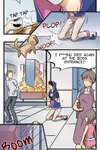 Page 26 Transcriptions
Boom Boom Boom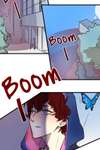 Page 27 Transcriptions
Mom, look at that man kneeling on the street! Don't point at others! AH 一一!! And don't yell for no reason!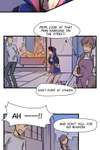 Page 28 Transcriptions
My BMW!!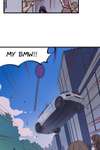 Page 29 Transcriptions
Is flying!? Bump!! Falls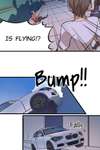 Page 30 Transcriptions
M-m-mommy! What's that? Ah, I forgot to take a picture! I guess it's the new penalties for parking violations......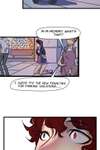 Page 31 Transcriptions
Bump!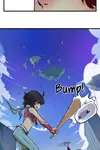 Page 32 Transcriptions
Ah, someone suddenly appeared!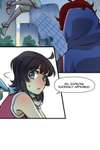 Page 33 Transcriptions
Pssts Is he the owner of this dreamworld? Why is he just kneeling here? Clack一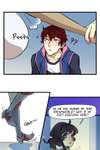 Page 34 Transcriptions
You're asking me? Hey Hey Hey!! Isn't this 一一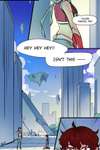 Page 35 Transcriptions
The game world?! Ah?