Page 1 Transcriptions
PART TWO : THE WOLVES OF BARRA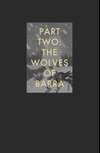 Page 2 Transcriptions
COLD IS THE WIND WHEN THE HOWL IS BORN , A TRUMPET TO CHILL THE BLOOD AND BONE . SHADOWS SLIDE AND RAISE THE DUST , AND OLD CRONES SPEAK THEIR WARNINGS THUS , " THE WOLVES HAVE COME , CHILD . THE WOLVES HAVE COME . " PT PT PT PT PT PT PT .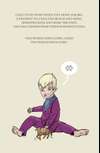 Page 3 Transcriptions
AK Il SPISH ! SPISH ! REEEEE ! COME NOW , AARON .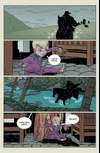 Page 4 Transcriptions
do THERE ARE MEN HERE WHO WOULD LIKE TO SPEAK WITH YOU ... THEN I WILL CONTINUE ON FOOT ... MY LORD ! THE HORSES WILL TAKE US NO FURTHER ! IRE ... ALONE . 11 ... THEY WERE FRIENDS OF YOUR FATHER'S .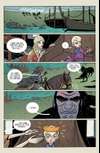 Page 5 Transcriptions
NOW HOLDING COURT , HIS GRACE , KING AARON OF THE HOUSE ANICE , WITH HIS LADY MOTHER , QUEEN ABIGAIL ! AM I ABERDEEN CASTLE , THE ISLE OF BARRA
Page 6 Transcriptions
mm CIL 1 CLINK AND TO WHAT DO WE OWE THE PLEASURE OF YOUR VISIT ... I DESIRE ONLY SAFE PASSAGE OLD MAN ... LULACH . ... My LORD ? I thank think I ... YOU'D DO WELL TO STORE THAT MOCKERY BENEATH YOUR TONGUE .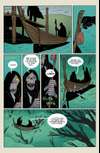 Page 7 Transcriptions
STEP FORWARD AND OFFER YOUR CASE ! | Seva SEVE SCUE SCOER F - FORGIVE ME MLADY . WE WERE EXPECTING HIS LORDSHIP , THE 4 - STEWARD . WE HAVE ... UH , B - BUSINESS WITH HIM THAT GOOD ABBOT , YOU WILL ADDRESS YOUR CONCERNS TO MY SON , HIS GRACE KING AARON . !!! PRAY !!! CONTINUE ABBOT .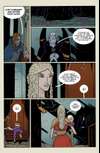 Page 8 Transcriptions
OH ! I , UH , YES , YES , OF COURSE . UH ... YOUR GRACE UH , KING AARON , IT'S JUST THAT WE HAVE AN ARRANGEMENT WITH THE STEWARD WORD HAS REACHED US OF A " SORCERER " OF THE BLACK BOG . HIS LORDSHIP , SERVIN LULACH , STEWARD OF BARRA BELIEVES THIS SORCERER TO BE THE SOURCE OF OUR ISLANDS PLAGUE OF BEASTS , AND SO , TRAVELS TO SEEK OUT THIS TERRIBLE EVIL . THERE IS A ALL OF THE STEWARD 4 BUSINESS MAY BE BROUGHT FORWARD HERE . THIEF IN CASTLEBAY !!!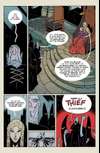 Page 9 Transcriptions
CASTLEBAY ... I AM AWARE OF ITS VALUE , BUT SHOULD THE STEWARD LEARN I ACCEPTED THIS AS PAYMENT , HE WILL SURELY DISPLAY MY HEAD UPON A SPIKE . INN BESIDES ... ... I SHOULD NOT LIKE TO BE WITHIN A LEAGUE OF THIS UNGODLY HEAD , MUCH LESS SHARE THE SPACE OF MY INN WITH IT . I AM SORRY HEAD LOPPER ... En ! YOINK ... I HAVE NO ROOM FOR YOU . THE NAME 15 NORGAL .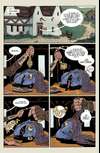 Page 10 Transcriptions
MY FAULT ?! WERE YOU TO SHARE YOUR MEATS WITH ME 1 SHOULD NOT HAVE TO STEAL SWEET MORSELS ! SO YOU WOULD HAVE ME STARVE TO DEATH ?! YOU ARE BUT A HEAD . FOOD WOULD BE WASTED ON YOU . YOU QUESTION YOUR DEATH , WITHERED CRONE ? - MANY LEAGUES HAVE FALLEN BENEATH MY FEET WITH YOU AS MY BURDEN , BUT SURELY YOU REMEMBER THE DAY MY SWORD REMOVED YOU FROM YOUR HUNCHED SHOULDERS . YOU HAVE BEEN DEAD THESE MANY YEARS AGATHA BLUE WITCH . ОН , I LIVE , STUPID CHECK YOUR SQUINTY EYES , OAF ! I SEE , I HEAR , BY ALBA I MOVE ! OX / AND YET YOU DO NOT BREATHE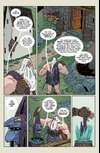 Page 11 Transcriptions
SPARE ME THESE GAMES ! HYAH ! I AM THE STEWARD OF BARRA ! MY ABSENCE WILL BE DULY NOTED ! 1 CAN FEEL YOUR EYES . SHOW YOURSELFI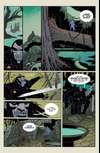 Page 12 Transcriptions
... AND I ... AM THE SNAKE AM THE TREES THE MURKY WATER AND BLACK MUDA THE WOLVES THE WIND AND TIDE AND ALL THE BEASTS OF LIGHT AND DARKNESS .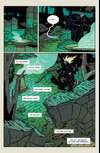 Page 13 Transcriptions
IAM BARRA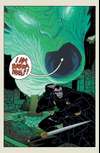 Page 14 Transcriptions
DULY NOTED . " STEWARD CRAVEN WORM ! PEH ! YOU WOULD DO WELL TO REMEMBER YOUR ALLEGIANCE ... MY ALLEGIANCE IS EVER YOURS OF COURSE ... ... FATHER .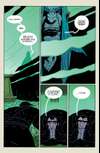 Page 15 Transcriptions
CHANC . BLACKSMITH ! බබල , JOGGED MY STEEL NEEDS HONING .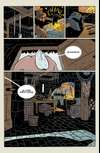 Page 16 Transcriptions
I SAW THE GREAT HEAD OF THE SERPENT , SHRINKING AMONGST THE ROCKS ... A VERITABLE FEAST FOR THE GULLS . ITS STINK CLIMBS THE HILL AS WE SPEAK . TAGSSS EVEN AFTER BAKING IN THE SUN , I COULD SEE IT WAS THE CUT OF A MASTER ... OR LESSER GOD . I SHOULD HAVE KNOWN IT WAS YOU , SON OF THE MINOTAUR . EXECUTIONER . SHUFFLE SKUFF SKUFF II SPEAK PLAINLY , ARMORERI MY PATIENCE WANES ! HEAD LOPPER ,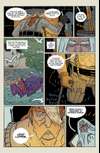 Page 17 Transcriptions
2 NORGAL ! MANY MOONS HAVE FALLEN BENEATH THAT STARRY SEA , ORIN . BUT YOU - OLD FRIEND ! DO YOU NOT RECOGNIZE ME ? YOU ARE MUCH TOO FAT TO FORGET ! SO WHY WOULD BOISTEROUS AND BRAVE ORIN , SON OF OSGAR , RETIRE TO THIS DEGOLATE ROCK ? SURELY YOUR SKILLS COULD BE USED ELSEWHERE . BWAHAH АНАНАН | АНАЙРА RHAHAA !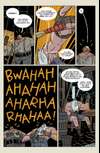 Page 18 Transcriptions
ARROGANCE DOES NOT SERVE YOU , NORGAL . SURELY YOU DON'T THINK YOU WERE THE FIRST TO FACE THE SERPENT ? THERE WERE MANY , OLD FRIEND ... DO MY LORD4 REQUIRE ALE ? MOST LOST MORE THAN A LED . AND THEN THERE WAS THIS MOCKING MAIDEN . FAIR OF FACE ... SHARP OF TONGUE . CHILDREN ? AY ! THE RAPPING OF STEEL HAS BEEN REPLACED WITH LAUGHTER . HAS THE SUN SUNK BEYOND THE HILL ALREADY ? IT WOULD SEEM so ! TWIN BOYS . KALEB AND KALUM , WHOSE WHOSE WHERE ABOUTS ARE TOO LONG UNKNOWN !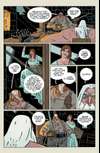 Page 19 Transcriptions
FAHER FATHERI FATHER ВООО BOO ВОО BC ba KALEB AND I ... SHOOTING THE BOW AT ... THE OLD TREE ... KALEB CLIMBED UP TO GET ... AN ARROW AND BO DO wolves , SNATCH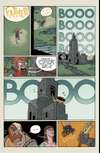 Page 20 Transcriptions
... MUCH POWER . THIS WITCH HEAD HOLDS POWER LULACH ... HII a VER II LL TIT LL ICE SCU IT BE PTT WITH IT 1 RI COULD BREAK FREE OF THIS CRUEL PRISON AND DROWN THAT FOOL FERRYMAN IN HIS OWN BLACK MUD ! FOR EONS , HE HAS SERVED AS MY JAILOR , HOLDING ME CAPTIVE IN THIS BOG , AT THE BEHEST OF VENORA . I 200 PAN in nin THE GODDESS ... TEMPTRESS ... www Nm ... WHORE ! 50 med uw NV min AT LONG LAST , THIS HEAD WILL BRING ME THE POWER , THE STRENGTH , TO BREAK THE BONDS THAT TIE ME TO THIS PLOT OF WASTED LAND . I WILL LEAVE THIS PATHETIC ISLAND AND THE MEEK WILL MAKE SACRIFICE IN MY NAME ONCE MORE , OR DROWN IN RIVERS OF BLOOD .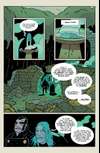 Page 21 Transcriptions
LET ME BRING YOU THIS HEAD ! I WILL TAKE IT FROM THE ONE THEY CALL HEAD LOPPER . LET ME DO YOU THIS GREAT HONOR . HE TOOK THE HEAD OF MY SEA SNAKE , VULACHI EVEN WITH A HUNDRED OF YOUR STEEL CLAD KNIGHTS , YOU WOULD FALL TO THIS HEAD LOPPER'S BLADE . WE DID NOT MAKE YOU STEWARD TO WASTE IT NOW . NO , THE HEAD OF AGATHA BLUE WITCH MUST BE DELIVERED BY HIS HAND . THERE IS NO OTHER WAY . NOW , YOU WILL HAVE YOUR QUEEN HIRE THIS HEAD LOPPER TO RETRIEVE THE HEAD OF THE SORCERER OF THE BLACK BOG , " AS SHE HAS NAMED ME . AND HE WILL CARRY THE HEAD OF AGATHA HERE . BUT SURELY THE QUEEN PREPARES TO SEND A HOST OF HER VERY OWN UPON MY RETURN . WHY SHOULD SHE PREFER THIS NOMAD TO HER OWN SWORN SWORDS ? BECAUSE OF YOU LULACH ! YOU WILL BRING HER THE EVIDENCE SHE NEEDS TO SEE WHY IT MUST BE THIS HEAD LOPPER .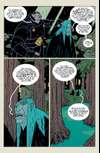 Page 22 Transcriptions
mm NOW , HOW QUICK ARE YOUR STEEDS LULACHZ MY ... WHA- ? I DON'T UNDERSTAND ... YOUR HORSES FOOLI THEY ARE SWIFT , ARE THEY NOT ?!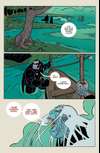 Page 23 Transcriptions
PTH ( glug . ( BLECHT HA ( WEEE !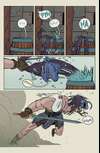 Page 24 Transcriptions
GELD ROFF ROFF ROFF ROFF PROFF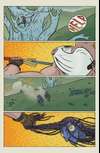 Page 25 Transcriptions
( 0 )
Page 26 Transcriptions
Spuk SPUK kring POP ! " SNAP !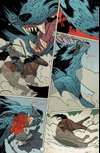 Page 27 Transcriptions
NHS www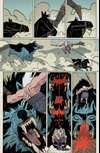 Page 28 Transcriptions
HRAH ! HELP WAH ! GULP HANG ON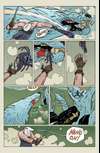 Page 29 Transcriptions

Page 30 Transcriptions
Rik SHE EFF HACK HAC , koff and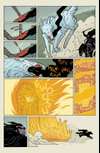 Page 31 Transcriptions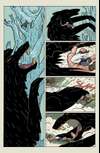 Page 32 Transcriptions
GRRRAAH ! Puck YELP !! pant pant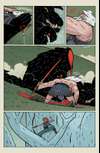 Page 33 Transcriptions
SIST ICMD THEY PURSUED US ALL THE WAY FROM THE BLACK BOG . 1 AM SERVIN LULACH , STEWARD OF THIS REALM . I AM IN YOUR DEBT , SWORDSMAN . YOU , UH HAVE DONE THIS ISLAND A GREAT SERVICE Puck HIS MAJESTY'S KINGDOM COULD USE A MAN OF YOUR ... UH ... Sssssss ... TALENTS . DO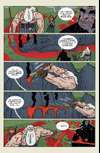 Page 34 Transcriptions
SWORDSMAN ! WHAT TWISTED RITUAL 15 THIS ! RP JUST LOOKING FOR MY HEAD HAAAAA ! OOHOOHOO HOOOO ! HELLOO .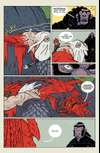 Page 35 Transcriptions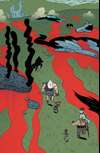 Page 36 Transcriptions
I WANT THAT SWORDSMAN'S HEAD FOR THIS INSULT ! MY DEAR ABBOT ... YOU SAY THE GREAT SERPENT OF CASTLEBAY THAT HAS PLAGUED US THESE MANY YEARS , THAT MANY OF MY OWN HOST HAS SEGED UPON , AND FALLEN , HAS NOW BEEN SLAIN BY A SINGLE NOMADIC WARRIOR , MUCH TO THE BENEFIT OF THE PORT OF CASTLEBAY , WHOSE TRADE BENEFITS T REALM AS A WHOLE ... REVERED ABBOT ... AND YOU SAY THIS WARRIOR HAS NOW BEEN SLEEPING IN STORE HOUSES FOR DAYS AND GOES FOR WANT OF FOOD AND DRINK ... THAT HEL SURELY AT HIS WEAKEST ... HIS MOST VULNERABLE ... DO I HEAR YOU TRUE ? OH , BENEVOLENT ONE ? THIS IS THE MAN YOU ASK FOR THE LIFE OF ? I WILL NOT HAVE HIM KILLED . GUARDS ! REMOVE THE COOD ABBOT FROM MY SIGHT . 5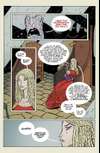 Page 37 Transcriptions
BUT , BUT ... MOLADY ... YES it AS WELL AS THE GREAT WOLVES OF BARRA ! R YES , OK , HE DID LAY THE SERPENT BEHOLD LILIN II THE SORCERER OF THE BLACK BOG SENT THE BEASTS TO KILL US ALL BUT THE HEAD LOPPER CUT THEM DOWN . EVERY SINGLE ONE OF THEM REMOVE YOUR QUIVERING TENTACLES REVOLTING WORM OH , MY LORD , THANK GOODNESS ! THE GUARD4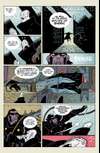 Page 38 Transcriptions
1 EXIST ONLY TO SERVE . 1 1 1 C BRING FORTH OUR HEROI BRING FORTH THIS HEAD LOPPER ! MY LIEGE 1 BEG THEE , HIRE THIS SWORDSMAN TO TAKE THE HEAD OF OUR VILLAIN . HE WILL SURELY VANQUISH THE SORCERER OF THE BLACK BOG AND ALL THE BEASTS THAT HAVE PLAGUED OUR HUMBLE ISLAND THESE LONG YEARS . NORGAL WILL DO FINE All IT MUST BE THE HEAD LOPPER . THERE IS NO OTHER SUITED TO THE TASK . SERVIN LULACH I WILL SPARE YOU NO SOUR WORDS . I AM WARY OF YOUR COUNSEL . THE VERY SIGHT OF YOU LEAVES ME UNSETTLED . ... BUT MY LATE HUSBAND HELD YOU IN HIGHEST REGARD , AND YOU HAVE PROVED YOURSELF USEFUL IN ALL MATTERS CONCERNING OUR PLAGUE OF BEASTS .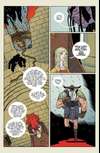 Page 39 Transcriptions
IF IT PLEASES M'LADY . w KILL ... HIM ... E , ET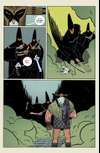 Page 40 Transcriptions
АААА АААА АНЫН whimper HOLD THIS . BOO
Page 41 Transcriptions
MY APOLOGIES SWORDSMAN , THOUGH YOU COME BEFORE US BEARING THIS OMEN OF DEATH PM ALIVE ! HOLD HER TONGUE ! EH HEH HEH HEH HEH BRING ME HIS HEAD GREAT DECAPITATOR . OUR PLAGUE OF BEASTS MUST END . I WANT THE HEAD OF THE ONE RESPONSIBLE .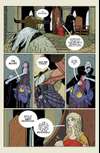 Page 42 Transcriptions
SM I WILL BRING YOU THIS HEAD ... ... GLADLY . COLD IS THE WIND WHEN THE HOWL IS BORN , A TRUMPET TO CHILL THE BLOOD AND BONE . SHADOWS SLIDE AND RAISE THE DUST , AND OLD CRONES SPEAK THEIR WARNINGS THUS MA M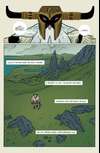 Page 43 Transcriptions
THE WOLVES HAVE COME CHILD THE WOLVES HAVE COME . END OF PART TWO