Page 1 Transcriptions
TOSS Let's keep it the same!! CATCH !! STEP !!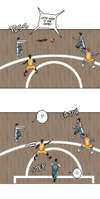 Page 2 Transcriptions
Hmm, they started to focus on the high post. AS EXPECTED so they will continue to score if i let him get the ball from here on...! Jinsoo and the others will take care of the offense. SS PASS JY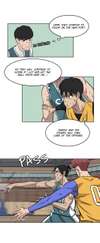 Page 3 Transcriptions
yeah, that's how you should be. but will I be fine? RUSH JY for the remaining time...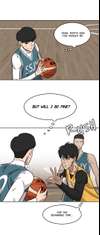 Page 4 Transcriptions
I'll focus solely on defense. can you?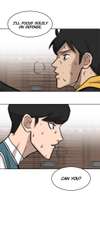 Page 5 Transcriptions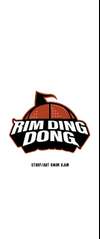 Page 6 Transcriptions
no matter how good someone is on defense, it's easy to get past them if he comes forward And he will be wasting stamina as well. THU