Page 1 Transcriptions
HOW DID THIS LETTER ... END UP IN AH JIANG'S HANDS ? THE LETTER !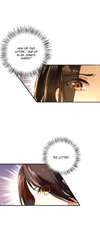 Page 2 Transcriptions
86 3324 DON'T BE IN SUCH A HURRY . SURELY YOU'RE CURIOUS ABOUT WHAT CONDITIONS I PROPOSED TO LING GE ? XIE Pick up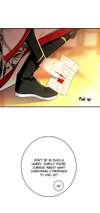 Page 3 Transcriptions
I TOLD HIM THAT I HAVE FALLEN DEEPLY IN LOVE WITH THE GENERAL . Lift TELL ME THEN ... I AM WILLING TO STAY LOYAL TOWARD THE IMPERIAL COURT JUST FOR THE GENERAL . AND I REQUESTED HIS PERMISSION TO LET US MEET , SO THAT I CAN CONFESS MY FEELINGS .