Page 1 Transcriptions
Even the bandit leader is blinded by beauty. Thanks to that, I could easily manipulate him. Searching I'll see if I can find more evidence. It's about time to run.

Page 2 Transcriptions
Knock Empty! a secret cabinet! Knock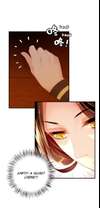 Page 3 Transcriptions
I knew it! An envelope? And a... Sir jiang, long time no see.