Page 1 Transcriptions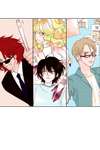 Page 2 Transcriptions
Ah... Earling's feelings are too strong for me. I'm tired. Incinerating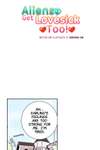 Page 3 Transcriptions
If I was my normal self I would be observing the earth right about now and planning things like when to be dispatched... How do humans live and survive with these mixed feelings?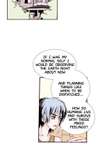 Page 4 Transcriptions
According to the data I've read, humans apparently look for that one person to be with forever... Are you like that? Are you looking for someone like that? If Yura Oh was healthy would you be with him forever?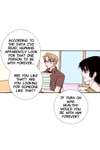 Page 5 Transcriptions
Well... I don't care about people' tastes... But I'm a normal person so that would be a bit difficult.