Page 1 Transcriptions
Art ♥ Sook Kim Story ♥ Yeoul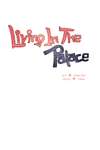 Page 2 Transcriptions
Due to a decline in health, my father will be staying in Onyang for a while. I still have a lot to learn, so please guide me with your wealth of knowledge.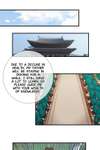 Page 3 Transcriptions
We heard that you're already well-versed in all your studies that we should look to you for guidance. So we have great expectations for you, Your Highness!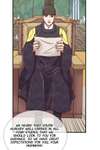 Page 4 Transcriptions
Thank you. Since this is the first time we'll be discussing state affairs after my father left, please be honest and open. We will keep that in mind. The King-- No, the Prince's grace is infinitely great. They all pretend to welcome me...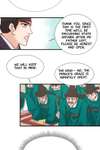 Page 5 Transcriptions
They all pretend to welcome me... But on the inside they are all filled with disapproval... It is not me that they want sitting on this throne, but Hwabin's son, Bokjeong.