Page 1 Transcriptions
I WAS SCARED , HE SUDDENLY CAME , CRASHING THROUGH THE WINDOWS . SUDDENLY , ASKING ME TO BE HIS GIRLFIREND ... | INSTANTLY REJECTED HIM .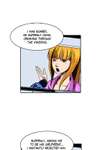 Page 2 Transcriptions
CAN YOU IMAGINE WHEN YOU'RE FALLING DOWN FROM THE SKY , AND SUDDENLY SOMEONE JUST CONFESSES TO YOU ? .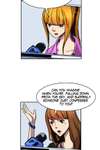 Page 3 Transcriptions
OF COURSE I REJECTED HIM ! I ALSO HIT HIM !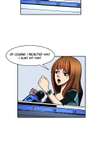 Page 4 Transcriptions
I JUST NEEDED TO PEE , AND AN OLD MAN CAME HITTING ON ME . AND HE SUDDENLY SAID HE HAD A CRUSH ON ME . SO I KICKED HIM IN THE FACE !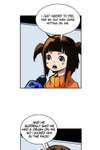 Page 5 Transcriptions
Galanman