Page 1 Transcriptions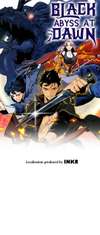 Page 2 Transcriptions
Impossible! Is this a joke? Him? Xuan Huang Xuan Huang COMPETITION

Page 3 Transcriptions
How could the organization... choose him as the president?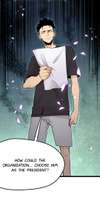 Page 4 Transcriptions
It's true... Xiao Wu said he's a great portal protector. How could he not even know about this? Around two years ago... Oh, that guy, Lee Zhen. He became the president of the white tiger union. That damn bastard... It must be because he used some nasty tricks. Otherwise, with that ability of his... How could he get to become president?

Page 5 Transcriptions
Not only that... In that coming year, he quickly took control of the other three unions, which are the green, red and black, to form the mo kirin organization. And became the strongest union in state Zhong. Mo kirin?Where have I heard that name? Forget it... That's unimportant. If it weren't for that bastard, I wouldn't have desolated to such a low point. Wait until I... I'll settle both our old and new debts with you!

Page 6 Transcriptions
Huh? I'm willing... If I entered this stupid competition... Could I meet that bastard, lee Zhen? I... I didn't mishear you, right? You agreed? Let me bring you to meet the others... I only agreed to go with you guys. As for my personal matters... Leave it alone. I don't care about the competition. All I want is to kill that bastard as soon as possible!

Page 7 Transcriptions
Come on... Since you've agreed to join us, we're friends now! Friends? You better let go now! Let's go! I'll introduce the others for you. You're hurting me!

Page 8 Transcriptions
We're here... Come right in! !

Page 9 Transcriptions
Ooh Ooh Ooh Ooh Ooh Are... Are you alright? What was... that? !? So... This is the guy you guys have found for our emergency?

Page 10 Transcriptions
Come back here... Ah woo! He can't even deal with such a simple attack... You're a bit too weak, eh? ......

Page 11 Transcriptions
Xiao Lin! Don't use your summoning spell here! What if some accident happens... Fine. I was just curious about this new guy's... ability. Can't believe... That's just it? Heh. What are you talking about?You brat with a body like a man! puts away...

Page 12 Transcriptions
Who are you talking about? You tanned ghost... Yeah! I'm talking about you! What are you going to do? Okay, that's enough. Both of you, calm down... Each of you should say less. Don't fight! Sigh... what a bad first encounter... there's going to be more trouble in the future...

Page 13 Transcriptions
Dawn of Justice Feed updates bad friends Hei Tan just came back from a movie !? Mu keji sharing Opens door

Page 14 Transcriptions
Like comment Subscirbe! Love you guys~~Woof woof woof(Mu keji)

Page 15 Transcriptions
快 看 ! Kuaikan Comics