Page 1 Transcriptions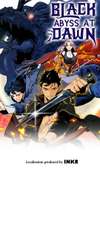 Page 2 Transcriptions
I... I didn't die? I'm still alive! But it's still weird...

Page 3 Transcriptions
I clearly remember being pierced by that black shadow. I have a tough soul, huh... What? It's already healed?! How is this possible?What happened... after that? How could I survive that? Could it be?

Page 4 Transcriptions
I have awakened an ultra-speed regeneration ability? Yes... That must be it. It's definitely that... Yup... Yes... The strongest blaze mage paired with an ultra-speed regeneration ability...As expected, I, Baiyu, am the chosen one... Hehehe... Don't be foolish Who's that?!How dare you call me a fool? There's no one?What's going on? Don't you understand?

Page 5 Transcriptions
Don't you understand? Who's there?Better come out right now! Floats ......? This feeling...That's right! I felt it when the black shadow appeared! Better wait! disappear——

Page 6 Transcriptions
You better show yourself! That bastard who stabbed me! Why is it so dark here? Stop hiding. I know you're here. As expected, such a stupid little brat. You're clueless about whether you're dead or alive yet think it'sultraspeed regeneration?What a joke! Huff... You... Who are you? Who am I? I guess you can consider me as your savior. I spent two whole years to rebuild your soul again...

Page 7 Transcriptions
Rebuild my soul... What's do you mean? Two years? Still, you don't admit that you're a fool? Baiyu's body died two years ago. I rebuilt your soul and gave you a new life... Allowing you to relive this world with a new appearance.

Page 8 Transcriptions
This rebirth skill is much advanced than ultra-speed regeneration. Stupid little brat!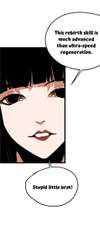 Page 9 Transcriptions
Rebirth? Why... Would you resurrect me? It shouldn't be simply because of my stunning looks, right? Oh my god... Are all humans that narcissistic? No! But you're right, we need the help of human power... As I expected, However, it's not a big deal. After all, I'm the strongest, so who else could you choose except for me?

Page 10 Transcriptions

Page 11 Transcriptions
Oh my god! He's terrible... Is this what's called blindly confident? Things are not as easy as you think. With me here, there's nothing that can't be dealt with. Huff... Please keep in mind what I'm going to say next!

Page 12 Transcriptions
The inter-dimensional portal is an interconnection tunnel with the other dimensions and the real world. Once the portal is fully opened, all the spiritual monsters from the other dimensions will pour out. Only by destroying the dark abyss crystal protected by these spiritual monsters and cutting off the energy source of the tunnel could the portal be closed...

Page 13 Transcriptions
I know what you're saying. It's the basic responsibility of the portal protectors... Kill the monsters, destroy the black abyss, obtain the equip-ment, and the job's done. Then, do you know why one could get such strong powers from destroying the dark abyss? Inside the dark abyss traps the mighty power that the spiritual monsters had fought with for thousands of years... ...The power of God.

Page 14 Transcriptions
And we are... The race of Gods. God...!? If you guys are Gods, why would you need me? A mere human's help? Our powers have been sealed, so we can't defeat those spiritual monsters So we need humans to act as our "spirit medium." Spirit medium?

Page 15 Transcriptions
Normal humans will only obtain a small amount of God's power from the dark abyss. Still, it's enough to make them superior to other humans. Which is...the power of Gods. What lousy qualification is that? I don't care about that! ??? As for spirit mediums...They are qualified to use "God's weapon."

Page 16 Transcriptions
I thought there were bigger things you're asking me for help with. It turns out it's just to give me some power to carry out tasks on behalf of you guys... Don't involve me in your problems! I hate being demanded to do things by others! If I'm allowed, I would really like to kill this brat! Forget it then... You don't seem fit for this task anyway. It's better to find someone else that's more suitable. After all, this is the power everyone else desires. It represents supreme glory.

Page 17 Transcriptions
Supreme... glory?! Hey!!! Stand right there! Speak! What do you want me to do? You better think it through. Stop with the nonsense... Sign a contract or what? Hurry! Devil!!!

Page 18 Transcriptions
Upon rebirth, you are not Baiyu anymore! No longer Baiyu? What do you mean? In order to adapt to the power of God's weapon, your body, attributes, and even abilities are totally different from your past. That's right... I could feel that my current body is not mine. If you're ready,

Page 19 Transcriptions
You can pick it up-- This is the start of your journey as "Hei Tan"

Page 20 Transcriptions
Dawn of Justice Feed updates bad friends Mu keji NOt sure if everyone #Baiyu is rebirth# finished the whole of chapter two In chapter two, Baiyu was rebirth with the help of a mysterious person He will soon start his journey as Hei Tan Everyone must be curious about the mysterious person's identity, right? How did it come about? Eh?! You're right I haven't come up with it yet! So my question is, A - No name What is the mysterious person's name? c - Anonymous B - Nameless d - feel free to comment your ideas! Bonus time sharing :

Page 21 Transcriptions
Why?! What do you mean why? Why did you make me so ugly? Are you sick? I was the most handsome Baiyu in the world!!! ?! Like comment Subscirbe! Love you guys~~Woof woof woof(Mu keji) ......

Page 22 Transcriptions
快 看 ! Kuaikan Comics