Page 1 Transcriptions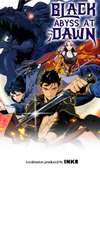 Page 2 Transcriptions
Unsure since when Monsters that appeared in myths started to infiltrate our world Qiong Qi These "visitors" came from the inter-dimensional cracks Grade: ???
Page 3 Transcriptions
The Humans call it "Dark abyss" When danger comes knocking someone will always step forward

Page 4 Transcriptions
These heroes crusade the dark abyss are honored by humans as "portal protectors"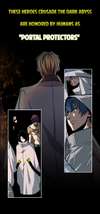 Page 5 Transcriptions
This will be a story about the strongestportal protector amongst humans Bai Yu How he goes through a rebirth with a missionStarts from zero back to his former glory - system activates and the adventure begins- We will soon unlock a new characterPlease stay tuned for it!

Page 6 Transcriptions
快 看 ! Kuaikan Comics