Page 1 Transcriptions
A WORLD RULED BY CATS Story & Art : Jingjian Translation : Han Sheng Chueh Typesetting : Trisha Yucamco Quality Control : Quincy Cho Final Check : Jade Law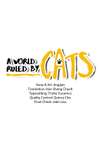 Page 2 Transcriptions
( 59. ) CONGRATULATIONS ! WHAT SPECIAL TREATMENT ARE YOU GOING TO ASK FOR ? IS IT MONEY ? IS IT SOMETHING TO DO WITH A JOB ? CAN YOU TELL US WHAT YOU'RE THINKING RIGHT NOW ?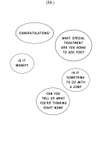 Page 3 Transcriptions
I WISH ALL THE KIDS IN THE SOUTHERN AREA COULD GO TO SCHOOL ! THERE AREN'T ENOUGH SCHOOLS IN THE SOUTHERN AREA !