Page 1 Transcriptions
"his son has very a serious paranoid personality, and cannot be apart from mangmang yu." Producer: Summerzoo editor: cancan in coorperation with: xiao qi, jixiang, xiao taotao, bi chief editor: molly

Page 2 Transcriptions
Welcome Back to School Usually when school starts, clubs will be out recruiting new members on the paths, You can choose whatever you're interested in.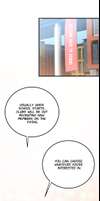 Page 3 Transcriptions
W-will I really not be recognised by others if I dress like this? Choir reporting area What happened that night during the evening party has already passed for quite some time, the hype has also decreased substantionally. Phew, then I will feel more at ease...