Page 1 Transcriptions
POPULATION TERA STORY BY KRISTEDY RINTO ART BY ERDE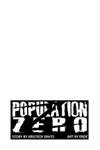 Page 2 Transcriptions
Episode 19 OKAY . NOT REALLY . THIS IS KINDA HARD TO EXPLAIN ...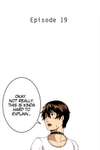 Page 3 Transcriptions
HAVE YOU EVER FELT ... YOU KNOW , WHEN YOU WAKE UP ... LIKE YOU JUST KNOW WHAT YOU NEED TO DO AND WHERE YOU NEED TO LOOK ? WHAT DO YOU MEAN ?