Page 1 Transcriptions
POPULATION TERA STORY BY KRISTEDY RINTO ART BY ERDE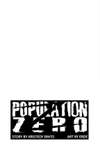 Page 2 Transcriptions
Episode 18 WAIT , SO THIS IS REALLY YOUR HOME ? OF COURSE !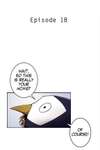 Page 3 Transcriptions
WELL , YOU CAN START BY TALLING US ABOUT THIS RIDICULOUS COSTUME . YOU KNOW , TO BRING SOME COLOUR TO MY LIFE , I DRESS WITH A DIFFERENT THEME EVERY DAY . TODAY'S THEME IS ANIMALS , SO I'AM WEARING THIS .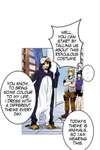 Page 4 Transcriptions
BUT WHY A PENGUIN ? BECAUSE IT'S THE ONLY ANIMAL THAT WEARS A TUX . THEY'RE CLASSY , LIKE ME . ALSO , TO HAVE A PENGUIN IS ON MY LIST . I FEEL MY IQ JUST FELL A FEW POINTS LISTENING TO YOU .