Page 1 Transcriptions
LET ME INTRODUCE MYSELF ! YES , I'M HANA ... I'M KEI . mu ! លា ល RU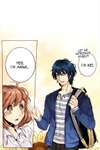 Page 2 Transcriptions
EPISODE 2 OH ? A :: AUNT ?: MAY 1 COME IN ? YOUR AUNT SENT ME HERE , TO HELP YOU STUDY ... My Purrfect Boyfriend Story & Art : Putri Soekidin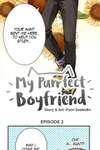 Page 3 Transcriptions
MAY 1 COME IN ? I'LL EXPLAIN MORE.INSIDE - EXCUSE ME ! PLEASE , COME IN !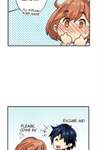 Page 4 Transcriptions
UM ... I'M QUITE BEHIND ON A LOT OF THE CLASSES . NOT TO MENTION THAT THERE'S A TEST NEXT WEEK I'M NOT SURE IF I'LL CATCH UP ON ALL OF THEM .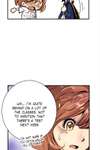 Page 5 Transcriptions
バババ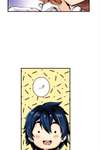 Page 6 Transcriptions
バババ LEAVE THAT TO ME ! LET'S START TODAY ! NEXT WEEK IS STILL SOME TIME AWAY ! NO WORRIES ! す