Page 1 Transcriptions
Chapter 6 HEART OF GOLD SEEH HUUH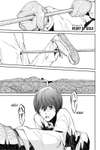 Page 2 Transcriptions
Chapter 6 HEART OF GOLD
Page 3 Transcriptions
rev СЕ SEEH Ниин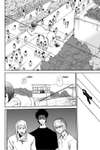 Page 4 Transcriptions
HUUH SEEH EVERYONE LISTEN ING ? y ' SQUEAK AND JUMP OFF INTO THE TREES AT THE END . ten THE PLAN IS TO GO FROM THE WATCHTOWER TO THE TELEPHONE POLE , CRAWL ALONG THE SUPPORT WIRE , WN SQUEAK 1110 TREE TOWER JDDDD So , YOU THINK THE SUPPORT WIRE'S STRONG ENOUGH TO HOLD US ? WE COULD TRY AND GO ALONG THE ACTUAL POWER LINES , BUT NO MATTER HOW HEAVILY INSULATED THEY ARE , HMM ... THERE'S STILL A GOOD CHANCE WE'D GET ELECTRO CUTED .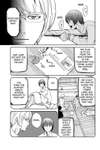 Page 5 Transcriptions
THE WIRES ARE DE SIGNED TO HOLD UP TELEPHONE POLES , HONESTLY , I'M NOT SURE . SO I FIGURE THEY MUST BE PRETTY STURDY . IN OTHER WORDS ... THERE'S A CHANCE THE WIRE COULD SNAP , AND WHOEVER'S ON THERE DROPS STRAIGHT ONTO THE ZOMBIES DINNER PLATE . ALL RIGHT ...