Page 1 Transcriptions
A Gentle Noble's VACATION RECOMMENDATION TOKYOPIP MISAKI · MOMOCHI SANDO . ogs 4
Page 2 Transcriptions
4 W A Gentle Noble's VACATION RECOMMENDATION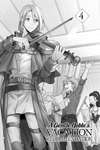 Page 3 Transcriptions
* !! th 맥 CHATTER CHATTER a 走 yo CHATTER Chapter 16 WOW ... THIS IS QUITE A CROWD . A IT'S PROBABLY BECAUSE THE SEATS ARE FIRST COME , FIRST SERVED .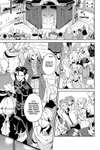 Page 4 Transcriptions
OVER HERE ! I DIDN'T THINK THE SEATS WOULD BE FIRST COME , FIRST SERVED . I WONDER WHEN IT WILL START . HII CHATTER I DOUBT WE'LL HAVE TO WAIT LONG . YOU REALLY STAND OUT , GIL . CHATTER SHUT UP . KO $ 08 SHE WAS SO DESPERATE TO PULL THINGS OFF THAT SHE'S AT HER WIT'S END . IT SOUNDS LIKE THE TROUPE LEADER IS HAVING A HISSY FIT .