Page 1 Transcriptions
Chapter 9 BUSTLE BUSTLE in wird So ... WHAT ARE YOU DOING TODAY ? I WANT TO SEE MARCADE'S BOOK . STORES . WELL , WE DID HAVE AN EVENTFUL DAY YES TERDAY . AS I TOLD YOU EARLI ER ... OKAY . I FEEL BAD HAVING YOU COME WITH ME , SO WE CAN SPLIT UP FOR TODAY . YOU'RE BEING WATCHED . I DON'T THINK THEY'RE DOING ANYTHING ELSE , SO IT SHOULD BE FINE . CL'ATTER UNTIL DINNER , WE'LL GOOD MORNING LADIES AND GENTLEMEN !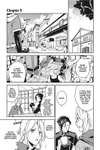 Page 2 Transcriptions
La I'M HERE TO ANNOUNCE THE AUCTION ! SORTS OF THE THESE SMILE еделю IT IS A MERCHANT COUNTRY , AFTER ALL FROM YOUR APPEAR ANCES , I BELIEVE YOU ARE TRAVEL ERS . AUCTIA WOULD YOU LIKE TO JOIN AS A MEMORY OF YOUR TRIP ? 1997.40 Ant mm 1419.01.27.40ns LE AN AUCTION ? EVENTS ARE HELD ALMOST DAILY . 94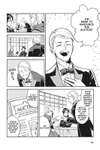 Page 3 Transcriptions
PLEASE STOP BY IF YOU HAVE TIME . OH ! DRAWN IN BY BOOKS AGAIN ? GIL , LOOK ! WHAT IF THEY'RE VALUABLE ? THEY HAVE BOOKS ! IT STARTS AT THREE . FLAP LET'S BOTH GO . LET'S MEET AT THE VENUE , THEN . 200 OKAY . DO YOU WANNA GO ?