Page 1 Transcriptions
Chapter 10 ARE WE ALL READY ? CLAMOR 71 V VCLAMOR さ 12 LIT CHATTER WE'RE GOING TO GO IN AFTER ALL THE OTHER ADVEN TURERS . PLEASE STICK CLOSE TOGETHER SO NO ONE GETS LOST ! * "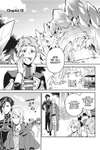 Page 2 Transcriptions
THIS IS A GREAT SIGHTSEE ING SPOT . GIL , HAVE YOU ALREADY COMPLETED THIS LABYRINTH ? YEAH . W > KL LABYRINTHS WERE FORMED I THINK THIS WOULD SELL A LOT IF I TOOK SOME HOME . INDESTRUC TIBLE . Doul 122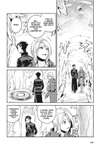 Page 3 Transcriptions
THE NINE TEENTH . So , WHICH FLOOR IS THIS HIDDEN ROAD ON ? TRUE ... I'VE NEVER SEEN ANY BROKEN PARTS . THEN LET'S GO UP TO THE TWENTIETH . SURE . bro HY000 VROOMX 123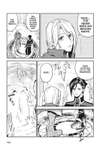 Page 4 Transcriptions
Bh GRWARI FWAP mo ♡ SPLOOSH THAT SORT OF THING STARTLES ME , SO I'D LIKE IT TO 710 IF YOU'RE SURPRISED , AT LEAST LOOK LIKE IT STOP . BAM SWIP CHENG es L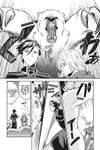 Page 5 Transcriptions
THE STAIRS ARE CRYSTAL TOO . IT'S SCARY HOW BREAKABLE THEY SEEM . THEY'RE NOT . I WONDER IF I'LL EVER BE ABLE TO GO DEEP INTO THE LABYRINTH BY MYSELF . NAH . YOU'RE RIGHT . WHICH WAY ? THIS WAY .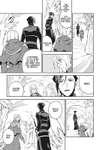 Page 6 Transcriptions
IT'S EASIER WHEN YOU'RE HERE . IS THAT A COMPLI MENT ? JUDGING FROM THE DISTANCE , I THINK IT'S AROUND HERE . Min 126