Page 1 Transcriptions
ZIQI , THERE'S SOMETHING REALLY IMPORTANT I NEED TO ASK YOU ABOUT ...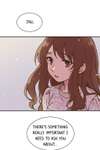 Page 2 Transcriptions
DO YOU EAT SPICY FOOD ? WHAT ?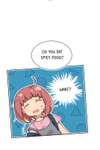 Page 3 Transcriptions
BECAUSE IT'S BEEN SO HOT , I THOUGHT I'D MAKE SOME SPICY DISHES SO PEOPLE CAN COOL DOWN . New च Menu Spicy
Page 4 Transcriptions
SO I BOUGHT A LOT OF SPICES .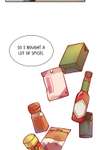 Page 5 Transcriptions
AHAHA ... YOU LOOKED SO SERIOUS , I THOUGHT YOU WERE GOING TO ASK ME SOMETHING REALLY SERIOUS . YES I DO ! IT'S A GIFT THAT I CAN EAT SO MUCH !