Page 1 Transcriptions
YOUR HEAD IS INJURED ! WHAT'S WRONG WITH TAKING A BREAK FOR ONE MORE DAY ?!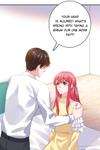 Page 2 Transcriptions
THE EXAMINATION TO ASSESS THE SUITABILITY OF CONVERSION TO A PERMANENT FULL - TIME EMPLOYEE IS JUST AROUND THE CORNER ! I WILL ABSOLUTELY NOT APPLY FOR LEAVE AT SUCH A CRUCIAL PERIOD !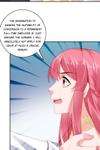 Page 3 Transcriptions
WHO CARES ?! THIS IS A LOUSY JOB THAT YOU ARE PRESENTLY HOLDING . THERE IS NO PITY IN LOSING IT . YOU CAN SIMPLY STAY AT HOME AND ENJOY LIFE WITH ME AS THE SOLE BREADWINNER .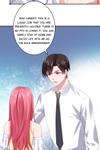 Page 4 Transcriptions
IN YOUR DREAMS . PUSH ASIDE