Page 1 Transcriptions
A HIGH CLASS RESTAURANT TEACHER MIAO'S RECOMMENDATION SURE IS GREAT , TEACHER MIN , YOU WERE SO SERIOUS AND RESPONSIBLE WITH JIA JIA , I MUST TREAT YOU TO A MEAL .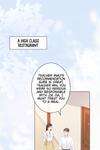 Page 2 Transcriptions
THERE'S NO NEED FOR YOU TO GO THIS FAR , YOU JUST HAVE TO SIGN THE CONTRACT WITH THE COMPANY .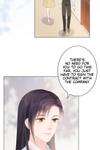 Page 3 Transcriptions
PLEASE COMME IN , TEACHER MIN .
Page 4 Transcriptions

Page 5 Transcriptions
LITTLE SIS ? WHY ARE YOU HERE ? COME TAKE A SEAT . UU M